1xBet – 100% Betting Insurance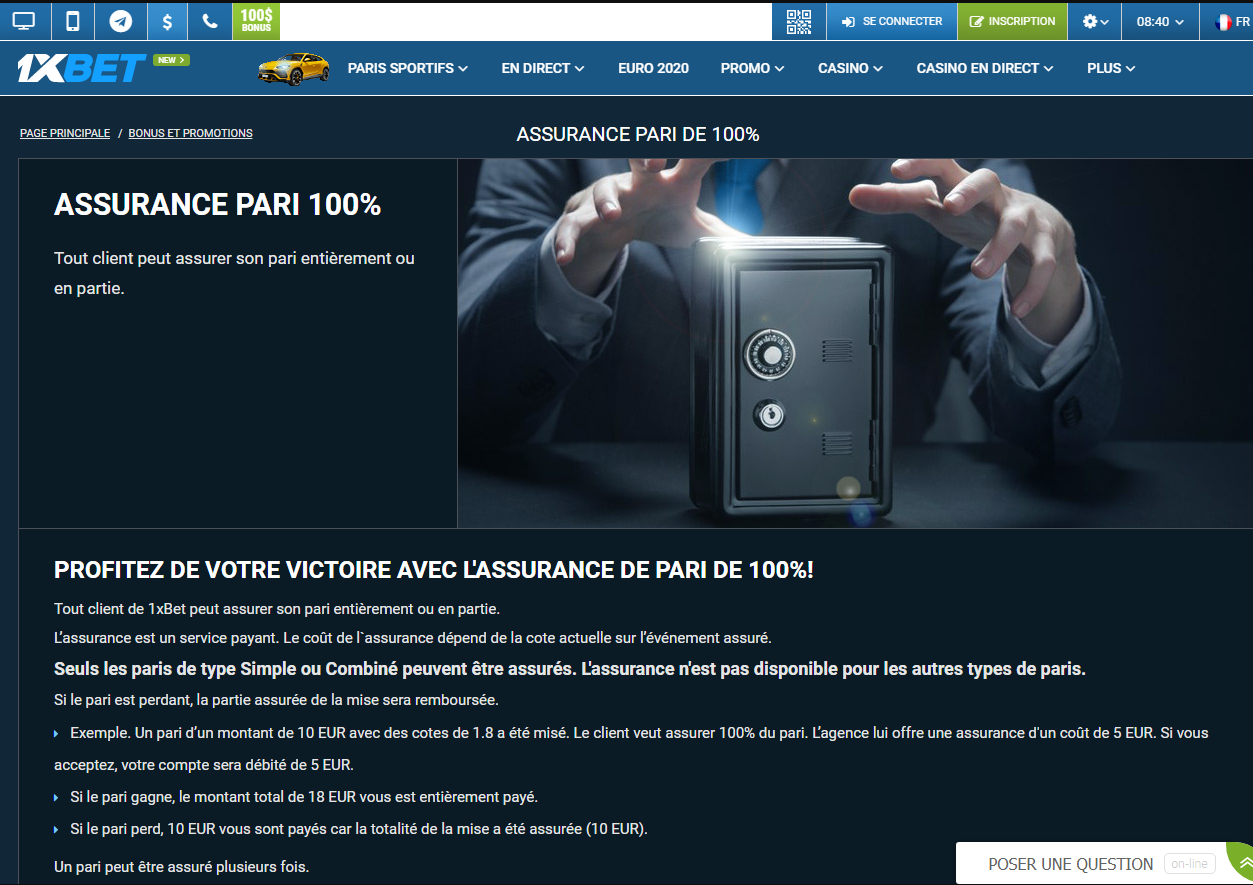 Here is a new offer that will delight punters who do not like to lose. The 100% Betting Insurance is a paid service on 1xBet to "insure" your bet in full or in part. This means that if you fail to make a prediction, you will be refunded. More details below.
1xBet – 100% Betting Insurance: How does the service work?
Basically, with the 1xBet 100% Betting Insurance offer, you can get back the guaranteed amount of your bet, even if you lose. Let's take the example of a €10 bet with odds of 1.8.  The cost of 100% insurance will be €5, which will be debited to your account in addition to the played amount. If you lose, your bet will be refunded in full (€10). If you win, you will receive €18.
How much does 100% betting insurance cost?
There is no fixed cost. The fee varies depending on the game and the real time odds. You can make the insurance several times: 10%, then 30% and then 50% and so on. Please note that the value of the insurance must not exceed the amount of your bet. The 100% betting insurance is available for single and combined bets, but cannot be cumulated with other bonuses you have won at 1xBet.
Advantages of 100% betting insurance
This offer is particularly aimed at punters who like to take risks. So, if your favourite team is playing against an opponent with higher odds, you can bet on them and combine your bet with insurance to minimise your losses in case of defeat. The service is available for all sporting events covered by 1xBet. For more information, go to the 'Promo' section of the site, go to the '1xBet' category and then click on '100% Betting Insurance'. If in doubt, ask for help from the customer support team, which is available by phone, email and live chat, 24 hours a day, 7 days a week. Good luck !
Relevant news