1xBet – 200% Winnings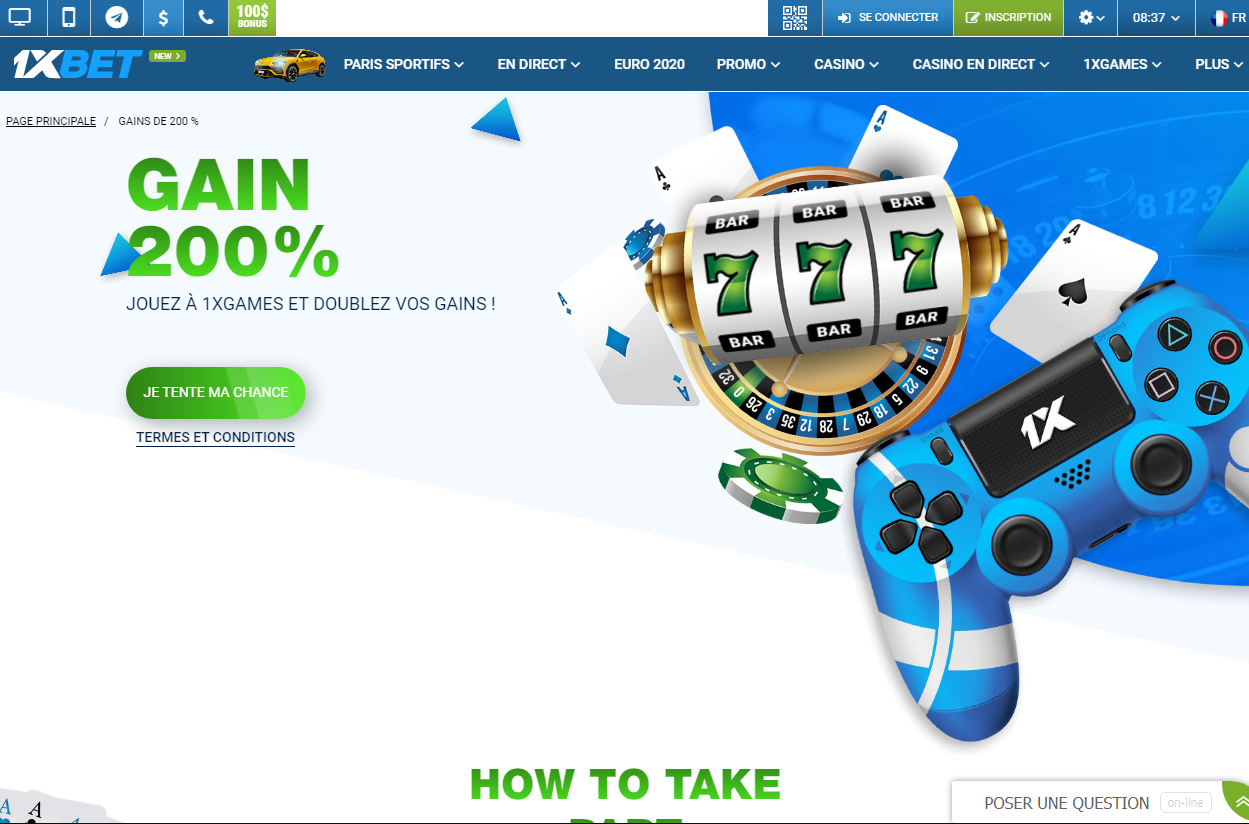 In its desire to keep players happy, 1xBet has designed a special offer that doubles the winnings on all 1xGames. So not only do you have access to a wide selection of games to enjoy, but you can also pocket more profits thanks to this outstanding promotion. Details in this article.
1xBet 200% Winnings: How does the offer work?
Unlike some offers on 1xBet, you do not have to subscribe to the offer to benefit from the reward, as long as your bonus participation is activated in your account settings. The 1xBet 200% winnings promotion is automatically applied to all members of the platform who place bets on any of the many games available in the 1xGames section. Every day, 1xBet randomly selects 10,000 bets from the available games and doubles the associated winnings. All you have to do is play and hope that your bet is listed in the selection.
Terms and conditions of the bonus
Only registered players on the platform have access to the 1xBet 200% winnings promotion. If you do not have an account yet, please take a few minutes to register using our promo code "PARIERBET". Make sure you fill in all the fields correctly and activate your phone number. Once this is done, go to the 1xGames section and make your bets. No matter what you choose, you have a chance to get boosted profits. 1xBet will send you a message every time your winnings in 1xGames have been doubled.
The minimum bet to benefit from the 200% winnings boost in the 1xBet section is 1 Euro. If you win your bet, the reward is credited directly to your account and you can withdraw it and place it in other games as you wish. However, there are some limitations. The promotion is not valid for bets placed using bonuses such as cashback or free bets. Some games are also excluded: Roulette, African Roulette, JPF Roulette, JPF Poker Light and JPF Dice. This list is not exhaustive and can vary according to the support on which you play (computer or telephone). Do not hesitate to consult the section dedicated to the 1xBet 200% Winnings offer in the "Promo" section of the official website to get more information.
Relevant news