1xBet – Combined bets battle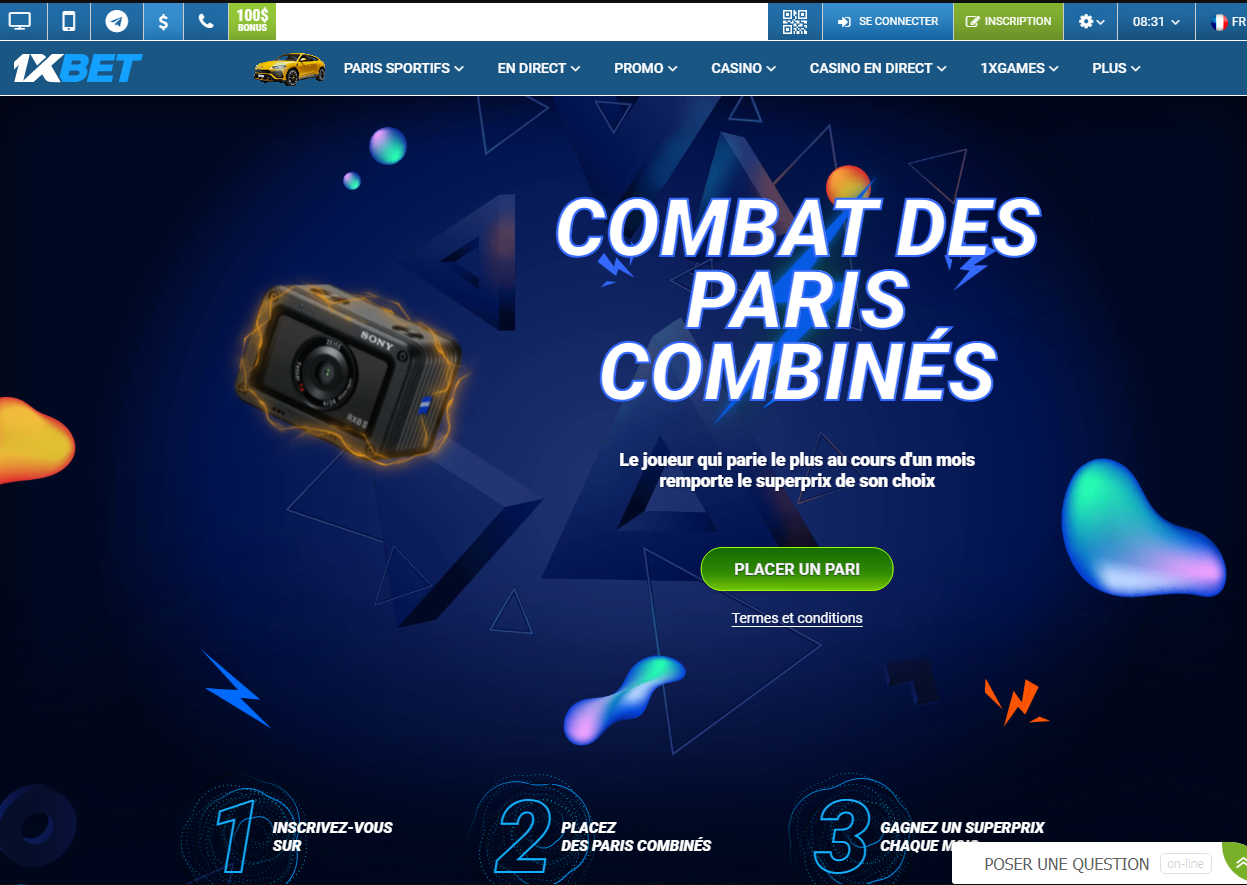 Every month, receive special gifts by participating in the 1xBet Combined Bets battle promotion! Here are the rules of the game.
1xBet Combined Bets Battle: how to participate?
Start by registering or logging into your account at 1xBet. Place a combined bet. To have a better chance of winning the grand prize, bet on as many events as possible, taking care to choose those with high odds, and place larger or smaller stakes. Collect as many points as possible over the course of a month. At the end of the tournament, if you make it to the top of the leaderboard, 1xBet will award you some amazing prizes:
1st place: GoPro Hero 9 or Sony RXoM2
2nd place: Apple WATCH Series 6
3rd place: Apple Air Pods Pro (1 winner)
4th and 5th place: 100 free spins on Lucky Wheel
6th to 10th place: 1,000 bonus points
Terms and conditions of participation
Your participation in the offer means that you have read and accepted the terms and conditions of the promotion and general terms and conditions of the site. Only members with a complete profile (phone number active) are eligible for the 1xBet Combined Bets battle promotion.
The offer only takes into account pre-match combined bets, with at least three events and a minimum stake of $1. There is no limit to the number of bets. For each bet won, you will get points calculated according to the following formula: (number of events * total odds) + bet amount /100. Only the combined bet that wins most points will be considered. The more points you win, the higher your ranking will be.
At the end of the month, the overall winner of the tournament will be able to choose a prize from the two prizes listed below. The prize they choose will then be replaced by a new item for the next competition. You can find more details, including updated information, on the 1xBet Combined Bets Battle offer page in the Promo section of the site. If you have any questions, please contact 1xBet's customer service directly by phone or live chat, or send your query by email. Advisors speak several languages and are available 24 hours a day, 7 days a week.
Relevant news