1xBet – Goalless Football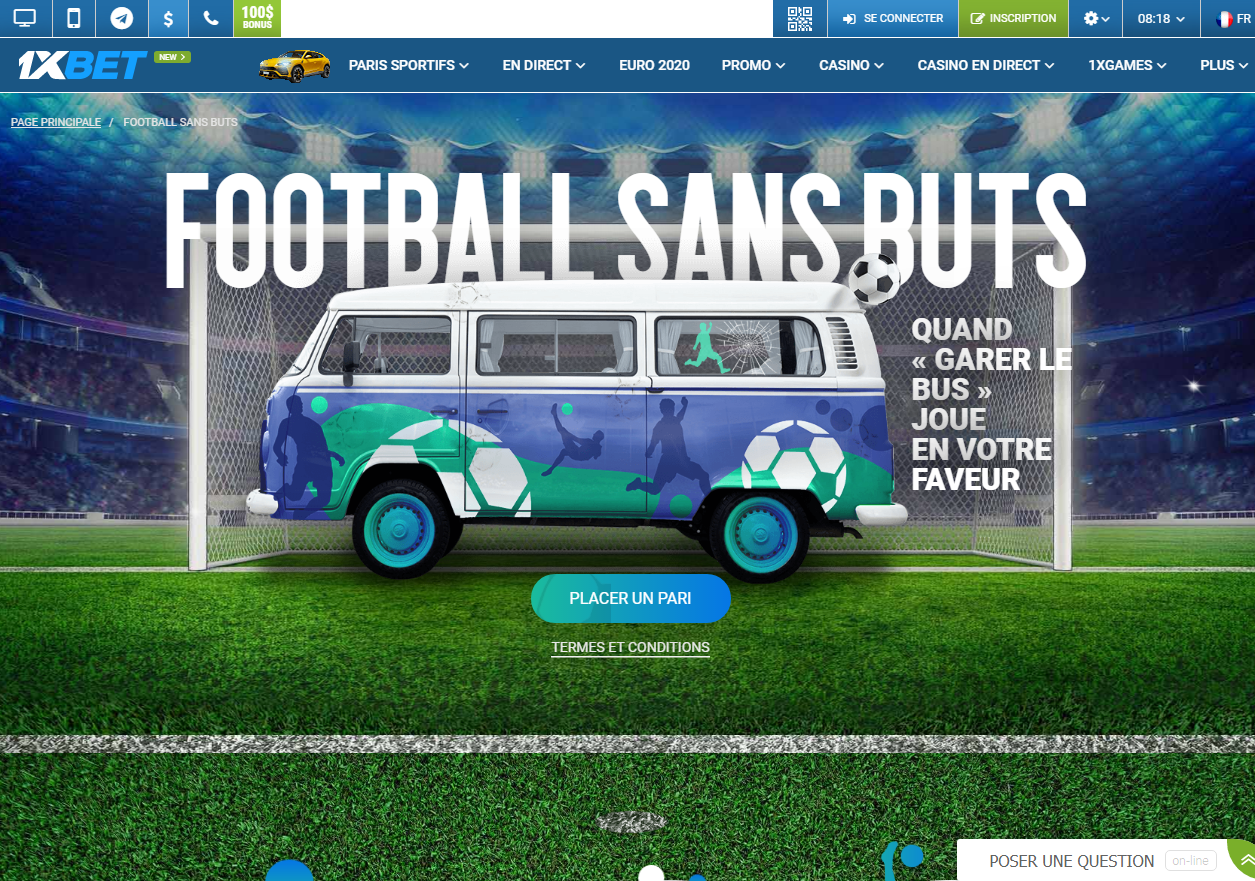 Football fans, support your favourite team while enjoying special benefits at 1xBet. In an important match, if the score at half-time is tied, even your team loses at the end of the match, with the Goalless Football promotion, the bookmaker will refund your initial stake. Find out everything you need to know about this new promotion in this article.
1xBet Goalless Football: how does it work?
At 1xBet, you are always a winner! The bookmaker has many offers that allow you to get rewards even if you lose your sports bets. The Goalless Football promotion is especially dedicated to football lovers.
As introduced at the beginning of this post, by participating in this promotion, if your favourite team draws at half-time, but loses at the end of the match, your bet will be refunded. However, if your team wins the match, the promotion is cancelled and you will receive the normal payout. The Goalless Football offer only takes into account single bets of type 1, X, 2 (1 for the host team victory, X for a draw and 2 for the visitors' victory).
Conditions of participation
However, this offer is not valid for all events. The list of the matches concerned is displayed in the section dedicated to the Goalless Football promotion in the "Promo" section of 1xBet. Of course, you have to be registered on the platform to subscribe, but also validate your participation in the promotion in your account settings. You must also play with real money.
The maximum refund amount is 20.13 euros or the equivalent in your currency. Please note that you cannot combine this offer with other promotions or bonuses such as freebets, Advancebets or promo codes. All bonus types are disabled for cryptocurrencies. 1xBet reserves the right to change the terms and conditions of the Football promo without notice at any time.
Each bettor is entitled to only one refund per day. In case of suspected fraud, abuse or other malicious acts, the bookmaker may suspend your account or even close it and freeze the remaining balance. For more information, please visit the offer page or contact 1xBet customer service. You can request a chat with an advisor at any time of the day, by email, phone or live chat.
Relevant news