1xBet – Lucky Day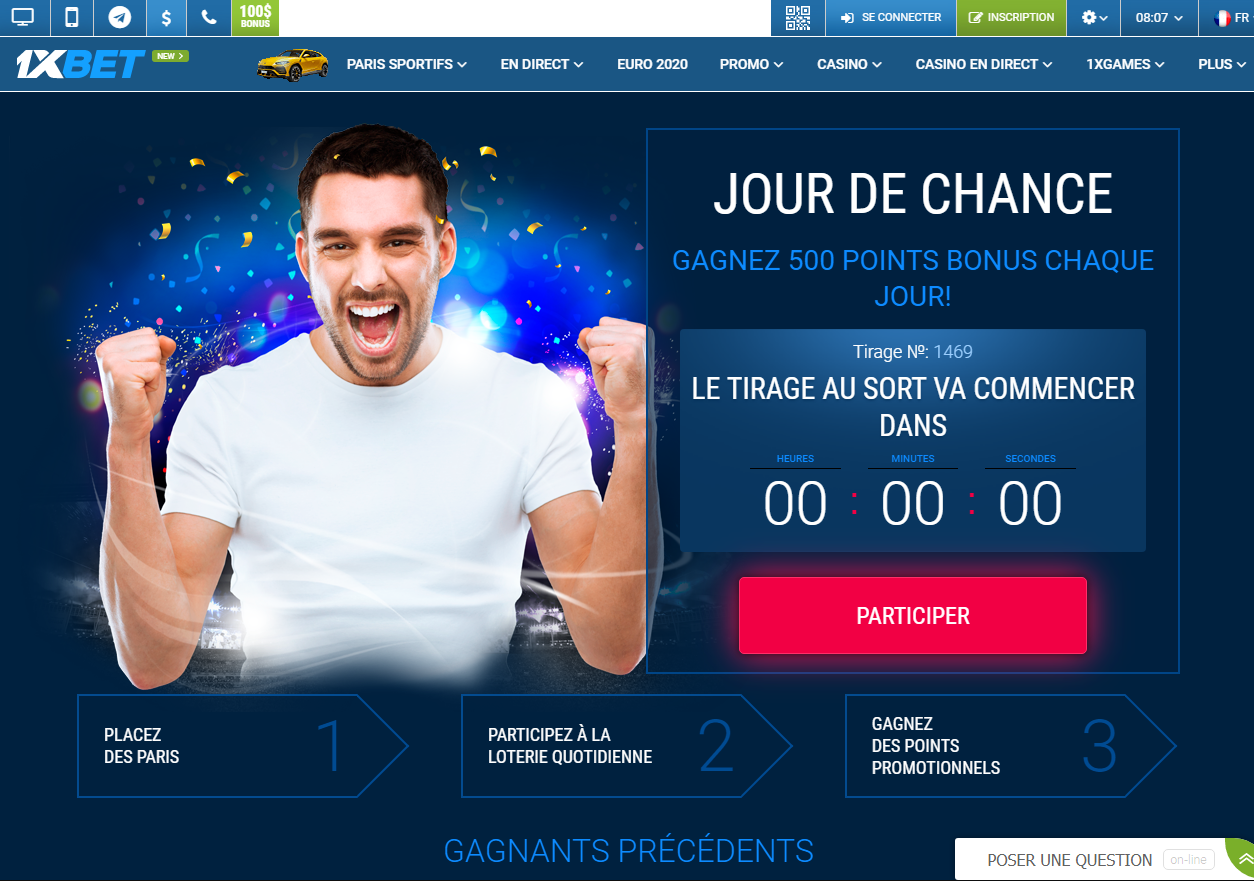 Every day, 1xBet offers you the opportunity to win 500 bonus points with the Lucky Day promotion. Find out in this article the steps to follow to be part of those who are selected during the lucky number draw.
1xBet Lucky Day: how does it work?
To start, log in to your 1xBet account or create one if you have not yet registered. The process is easy and can be done by email, phone, Telegram or 'one click'. Then open the "Promotion" section and get your ticket. Place a sports bet with a minimum stake of 1 euro and odds of 1.8 before the draw begins.
Once your coupon is validated, your account number is automatically entered into the draw for bonus points. The draw takes place at 8pm (GMT). At the end of the game, go to the offer page to see if your number is one of the lucky ones. If you are one of the winners, the 500 bonus points will be added to your account within 24 hours.
Conditions of participation
Every day, 1xBet randomly distributes 50,000 bonus points to 100 lucky numbers. You can register every day until 7:59 pm (GMT). Each player is only entitled to one ticket. The draw takes place at 8pm (GMT) on the offer page.
Please note that this promotion does not include Advancebets, bonus bets and insured bets. Bonuses are disabled for all cryptocurrencies without exception. In case of suspected fraud or abuse attempts, 1xBet reserves the right to withdraw your bonuses and reject your participation in promotions.
You can find the terms and conditions in details on the 1xBet Lucky Day offer page in the "Promotion" section of the site. Please read carefully to ensure that you take advantage of the benefits. If in doubt, please do not hesitate to consult an advisor. 1xBet's customer service is available 24 hours a day, 7 days a week. You can contact them by phone, email or via live chat.
Relevant news