1xBet – M Effect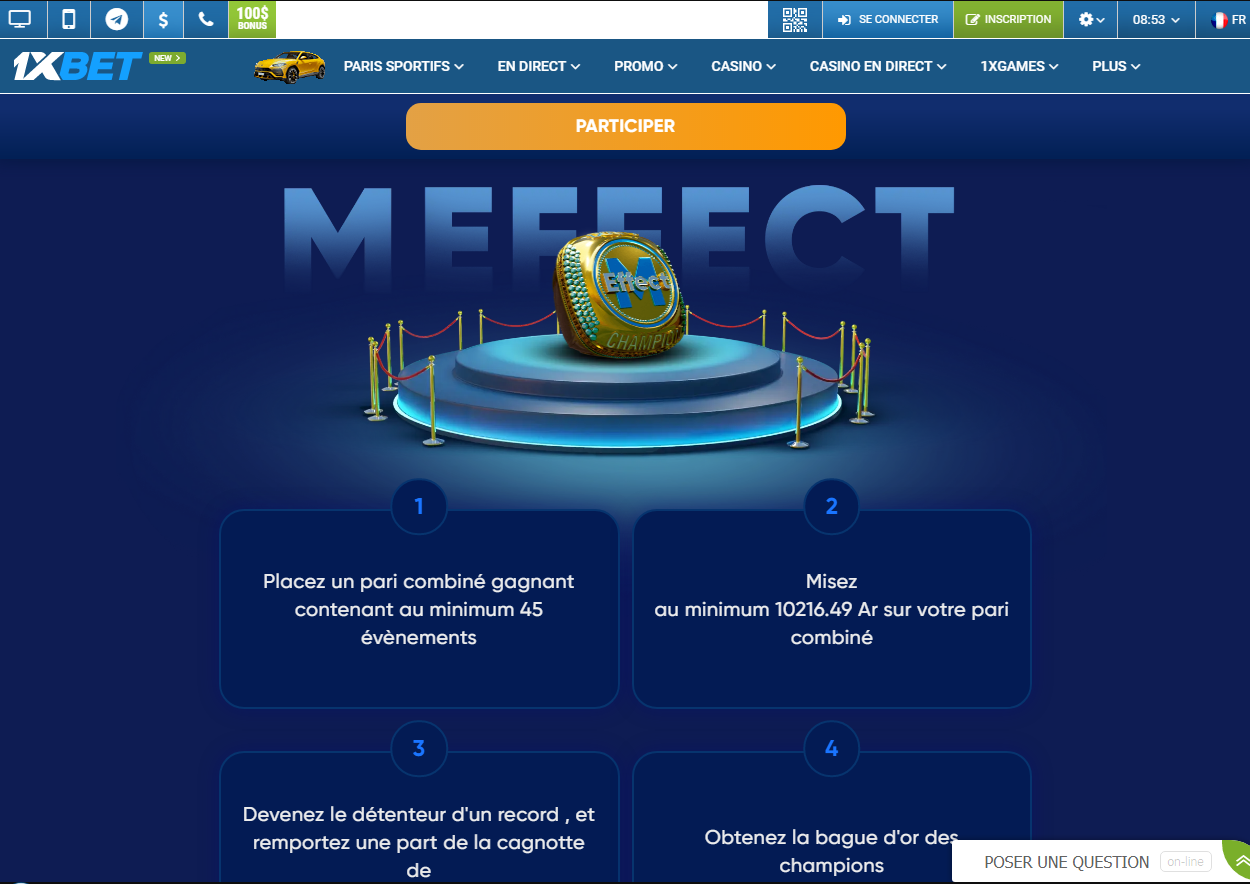 Here's a chance to become a millionaire in an instant! Create an account at 1xBet and take part in the M Effect promotion for a chance to win the super jackpot and the famous golden ring of champions. Here are the rules of the game !
1xBet M Effect: how does it work?
2 million dollars! That's a sum that would make you dream. And yet, last spring, a Kazakh player did indeed win this amount by betting on 1xBet. To win the jackpot, Mukhazhan collected 44 predictions in an accumulator and all of them were winners!
You too can join the action by participating in the 1xBet M Effect promotion. Launched in May 2021 and valid indefinitely, this offer is one of the best options in the online betting world to win millions. The principle is simple: make a combined bet of 45 or more events, betting at least $3 with odds of 1.17 each time.
Each month, 1xBet adds $2,500 to the initial $2,500 prize pool until we have a first-time winner. The maximum reward for the first winner is $30,000, not including the payout from the accumulator. In addition, the lucky winner will get another special prize, the "1xBet Golden Ring of Champions", engraved with his or her initials and the date of the combined bet.
Don't wait any longer to try your luck! The 1xBet M Effect promotion offers you an opportunity to live the life of your dreams. Go to the offer page in the Promo section of 1xBet to see the conditions of participation and the general rules of the game. If in doubt, don't hesitate to ask for advice from 1xBet customer support.
Relevant news