1xBet – Pluie d'argent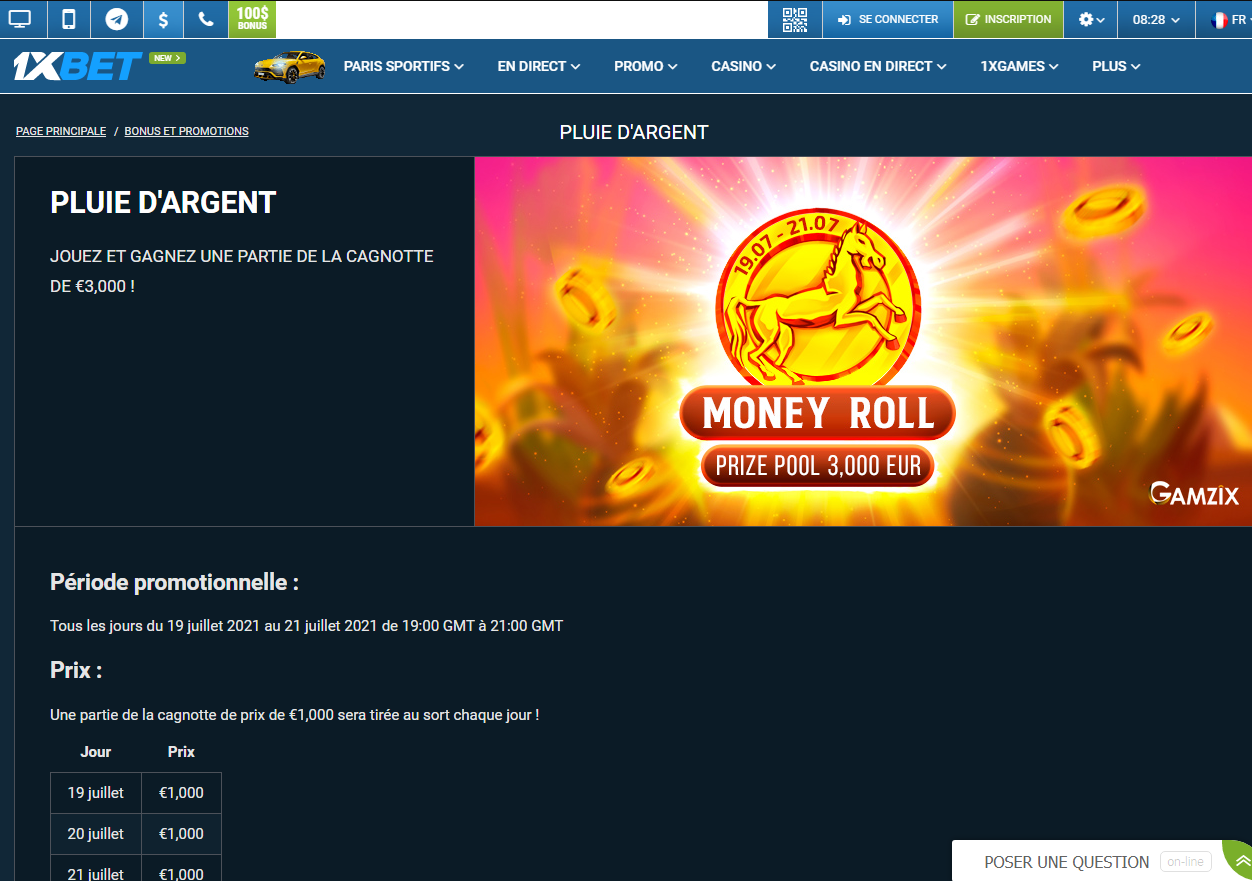 Every day, 1xBet offers you plenty of opportunities to make profits while having fun. With the periodic 1xBet Pluie d'argent offer, you can try to win part of the €3,000 jackpot by playing in the casino. Here are the rules of the game.
1xBet Pluie d'argent: how does it work?
As this is a periodic offer, check the 1xBet Promo section regularly to see when the game is running. When the competition is launched, a draw is made every day. A player will receive a share of the prize pool according to the distribution displayed on the promo page. This reward can be up to €1,000 per day!
How do I participate?
You must have an active account at 1xBet to be able to take advantage of the pluie d'argent offer. This promotion is associated with the slots, including Sunny Coin, available in the Casino section of 1xBet. In order to participate in the draw, you need to bet at least €0.1 on a match. For every bet you make, there is a chance that you will get a mystery prize from the main prize pool.
Rewards are awarded in the form of funds to players' accounts within 72 hours of the end of the competition. In the event that two players have the same number of points at the end of the tournament and both are eligible for a prize, 1xBet will choose the one who managed to score the points first.
Please take the time to read the detailed offer and the 1xBet casino rules before taking part. If there is any attempt to abuse or manipulate this promotion, the company may withdraw your participation. The site's terms and conditions will also be applied.
Relevant news