1xBet – Promo code store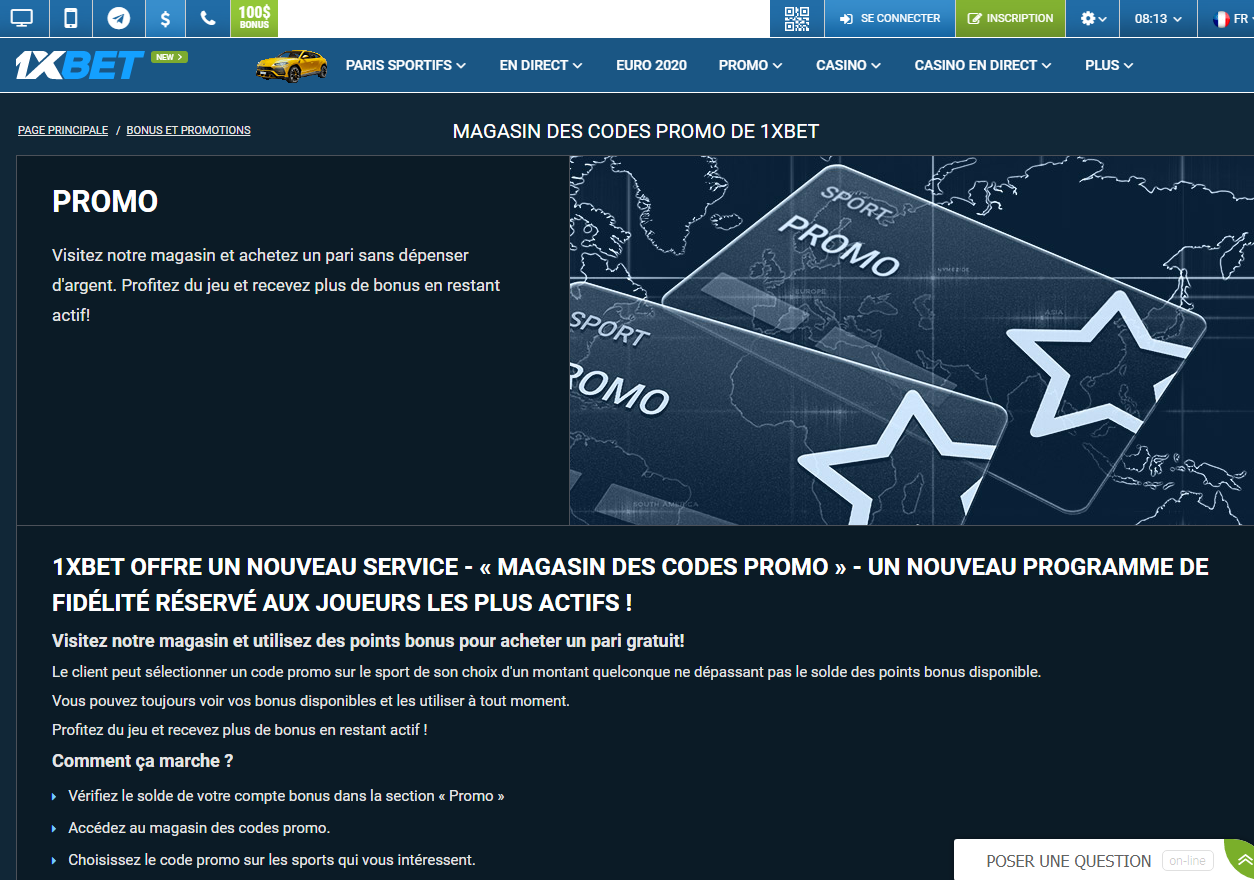 Every punter, when playing on an online betting platform, is not only looking for thrills and profits, but also for special benefits. 1xBet is one of the best bookmakers on the market, both in terms of betting offer and in terms of payouts and various rewards. The brand stands out in particular for its numerous bonuses and promotions. In the 1xBet Promo Code Store, you will find a whole host of great offers to help you live out your betting passion. Find out everything you need to know about this service in this article.
1xBet Promo Code Store: a new service to give full satisfaction to players
The Promo Code Store is a kind of loyalty programme developed by 1xBet to reward its most active members. This space gathers the latest promotions in force. All bettors registered at 1xBet have access to the shop and can purchase the offers they are interested in using "bonus points".
How do I access the 1xBet Promo Code Store?
You do not need to make any special handling to access the Promo Code Shop. You just have to scroll down to the "Promo" section of the main menu and click on the "Promo Code Store" option.  Alternatively, to find out more about the offer, place your cursor on the 'Promo' tab, open the 'Promotions' page and then click on the '1xBet' category. There you will find the eligibility requirements for the bonus. Please note that all promotions are disabled for crypto currencies.
How does the 1xBet Promo Code Store work?
Naturally, you need to be registered with 1xBet to use the service. As said before, purchases are made with 'bonus points' that you accumulate by placing bets. Once you have reached a certain quota, you can purchase a promo code on the sport of your choice, as long as the cost does not exceed your bonus point balance. Offers are available at any time.
To make a purchase, enter the number of points you wish to redeem, then click on the 'Get Code' or 'Get Game' option. Then place your bet and wait for the results.
Relevant news