1xBet Results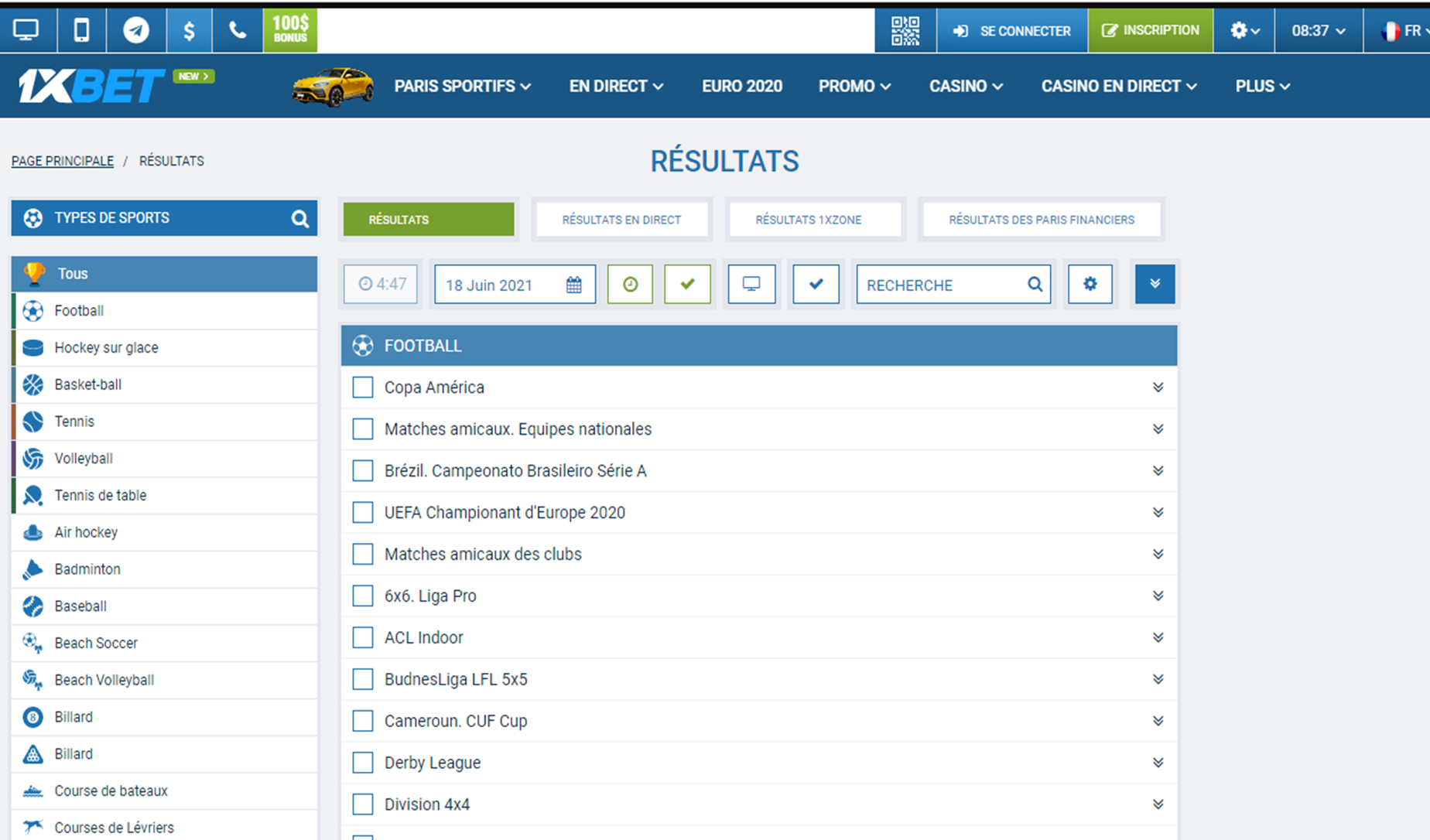 At 1xBet, thanks to very flexible solutions, you have easy access to the results of the events covered by the bookmaker. Your betting history tracks all your games and bets in detail. But on the other hand, you can also consult the 1xBet Results section to see all the other results of the matches or races on which the bookmaker has offered bets.
How to use the 1xBet Results option?
Go to the official 1xBet website. Log in to your account or create one if you don't have one yet. On the homepage, scroll down to the "More" option in the top horizontal menu and click on the "Results" section when the drop-down list appears. Alternatively, you will find a link to the results at the bottom of the page.
When you open the 'Results' section, a table appears on the screen. All the key scores and information from the betting events listed on 1xBet are grouped here. Navigation is easy and does not require much manipulation to find the data you are interested in. You will have no trouble understanding the sections.
At the top of the table, categorizations firstly filter the information: all results, live results, 1xZone results and financial betting results. At the bottom of this line, you have the option to sort by date.
Then, to refine your search, the column on the left allows you to sort by sport. Naturally, football appears first, followed by ice hockey and basketball, till the less popular sports such as keirin and kabbadi. You can also view the results of lotteries, lotto, weather betting, etc. If you have a particular sport in mind, you can type it into the search bar so you don't have to waste time scrolling.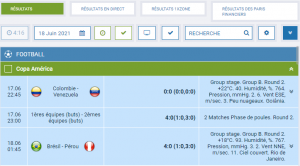 The results table groups the events by competitions. For example, if you want to display the results for football, you will find a section for the Champions League, the Copa America, the friendly matches of the national teams, the different national leagues, etc. If you are working on a visual memory, you can ask the system to show the club logos via the Settings option.
When you click on an event, 1xBet first displays the final score. However, you can drill down into the match by clicking on the drop-down menu. For a football match, you can see, among other things, the names of the scorers, the number of corners, fouls, yellow or red cards, ball possession, substitutions, etc.
If you want to stay informed about the evolution of the results of a match or a competition, all you have to do is to check the marking option.
Relevant news