1xBet Streaming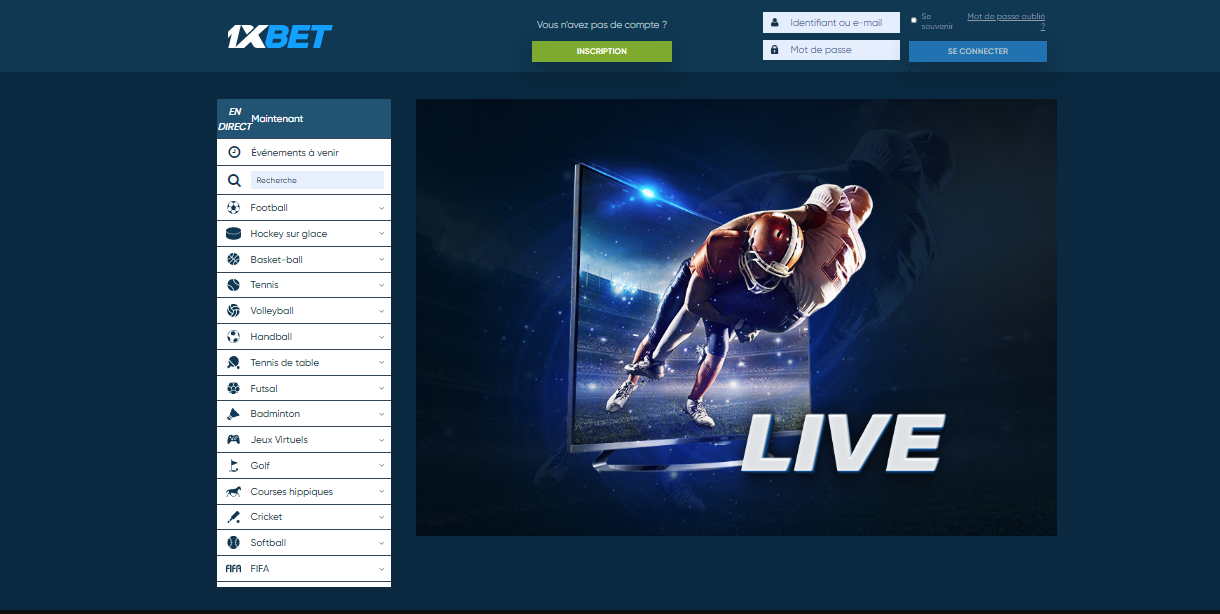 1xBet is constantly improving to keep punters happy. In addition to live betting and real-time statistics, you now have access to the 1xBet Streaming feature to watch live events you are planning to bet on. Find out in this article what you need to know about this convenient and totally free option!
Live your passion to the fullest with 1xBet Streaming
Sometimes you want to watch a particular match, but the event is not scheduled on TV or WebTV. When you are in this position, you will probably do a lot of searching on the Internet in the hope of finding a video link. Beware though, some outdated sites may give you more problems than solutions… Fortunately, 1xBet makes it easy for you by providing a live streaming service.
The live streaming option allows you to follow sports matches in real time and adjust your predictions as they unfold. 1xBet Streaming is fast and smooth, outperforming many of its competitors on the market. In addition, you can easily change the language at any time and from any location when using the portal.
Watching matches via the 1xBet mobile application is possible!
Whether you're at home or on the move, you won't miss a single match, as the streaming option is available on the 1xBet mobile app. All you have to do is download the program from the bookmaker's official website if you have an Android device, and from the App Store if you have an iPhone or an iPad. The live streaming service is just as powerful and easy to use on a smartphone as on a PC. In addition, it is sometimes possible to access the Lives via the mobile version of 1xBet's website, but the convenience will not be the same.
How to enjoy live streaming at 1xBet
Here are the steps to follow to use the 1xBet Streaming feature:
Open the official 1xBet website;
Register via one of the available registration options (one click, email, phone or social media);
Once the registration is complete, confirm your registration through the channel you have chosen and log in to your 1xBet account;
 Make your first deposit. Indeed, for the Streaming option to be activated, your account must be credited. You don't need to invest much; the minimum deposit is enough (you can make your money transfers with many payment services on 1xBet);
Live streaming is now available; all you have to do is select the events you want to watch.
1xBet does not charge any fees for watching sports events on its website. You do not need to subscribe either. The service is completely free of charge, as long as you meet the conditions mentioned above. If you have any problems, do not hesitate to contact 1xBet's customer support, which is available 24 hours a day, 7 days a week. You can speak to an advisor via live chat, email or phone.
What sports can you watch with 1xBet Streaming?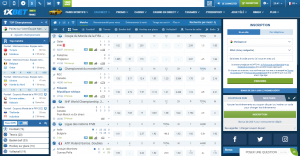 You have access to the streaming videos, now you need to know which events, leagues, etc., are scheduled. 1xBet streams matches in all major and popular sports. You will find football, tennis, basketball, rugby, ice hockey, etc. In total, there are more than 16,000 events available for streaming, so you will have plenty of entertainment.
Since the brand has positioned itself as a sponsor of the African Cup of Nations, the Spanish La Liga and the Italian Serie A, among others, you will naturally find matches from these competitions in the programming. 1xBet also organizes live broadcasts for the English Premier League. In addition to football, the bookmaker is also a partner of various e-sports teams. Thus, the live streaming schedule includes e-sports events such as DOTA tournaments, CS: Go, etc. Make a note of the date and time of the match and make sure you have funds in your account to make your live bets.
Broadcast schedule
It is common for sports events to coincide. If you want to watch two matches at the same time, simply activate the multi-live option. This function allows you to watch up to four matches simultaneously. To see which events are scheduled, select the Live tab on the main navigation menu. The window will display all current and upcoming streams. There are various filters to sort the results. For example, you can sort by national team, e-sports, previews, multi-live function, etc. You can also search by category by scrolling down the navigation bar. Finally, there is an advanced "Search" function to find a specific event.
Relevant news