1xBet – TVBet combined bet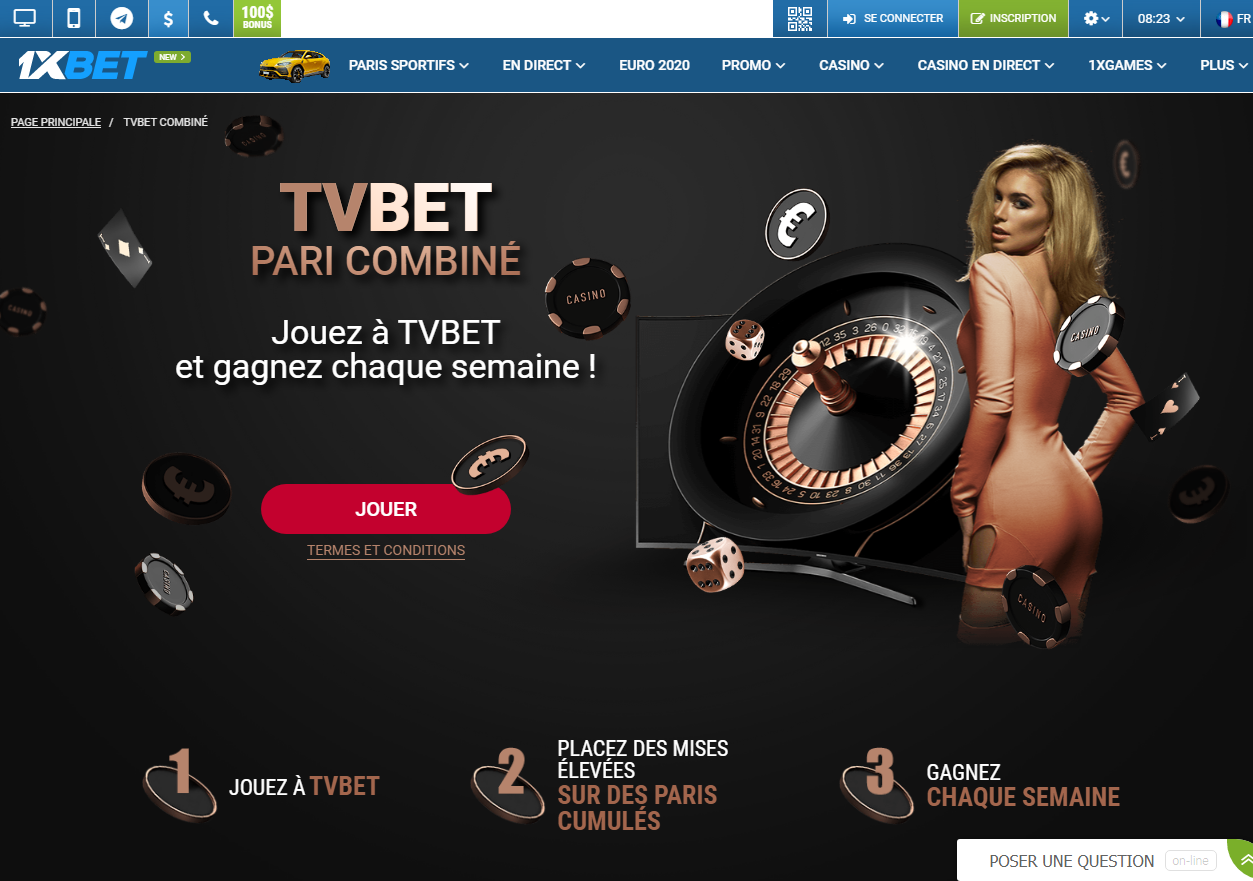 TVBet is an innovation in the world of online betting. In this section of the 1xBet website you can watch live games and place bets at the same time. Find out in this article what you need to know about the TVBet Combined Bet promo that allows you to get bonus points every week.
1xBet TVBet combined bet: how does it work?
The TVBet section broadcasts live games of chance from a studio, on which you can bet in real time. Lotteries, card games and roulette remain the most popular choices in terms of live games, but 1xBet also gives you the opportunity to play poker, special 21Bet and many other entertainments.
With the TVBet Combined Bet offer, 1xBet awards weekly bonus points to the most regular players. Follow the steps below to participate:
Start by creating an account at 1xBet, if you are not yet registered.
Enter the TVBet section: scroll down to the 'More' tab on the top menu on the homepage and click on 'TV Games'. Then select TVBet.
Place combined bets from the wide selection of available games.
The more events you add to your combination bet, while at the same time increasing the amount you bet, the more chances you will have to win the TVBet combination jackpot.
The weekly prize pool is divided as follows:
1st place: 3,000 points
2nd place: 2,000 points
3rd place: 1,500 points
4th place: 1,250 points
5th place: 1,000 points
Terms and conditions of participation
Firstly, your participation in the TVBet Combined Bet promotion implies that you have read and accepted the terms and conditions of the offer, as well as the general terms and conditions of the 1xBet website. In this sense, only players registered on the platform are eligible for the promotion.
Next, you must combine at least three bets in the TVBet section, with a minimum stake of $1 each time. You can place as many bets as you like. If you win, your reward will be calculated as follows: (number of events in the combined bet * total odds) + bet amount /100. Results are posted on the promotion page every Monday at 00:00 (GMT). For more information, please refer to the Promo section of 1xBet.
Relevant news