1xBet – TVBet jackpot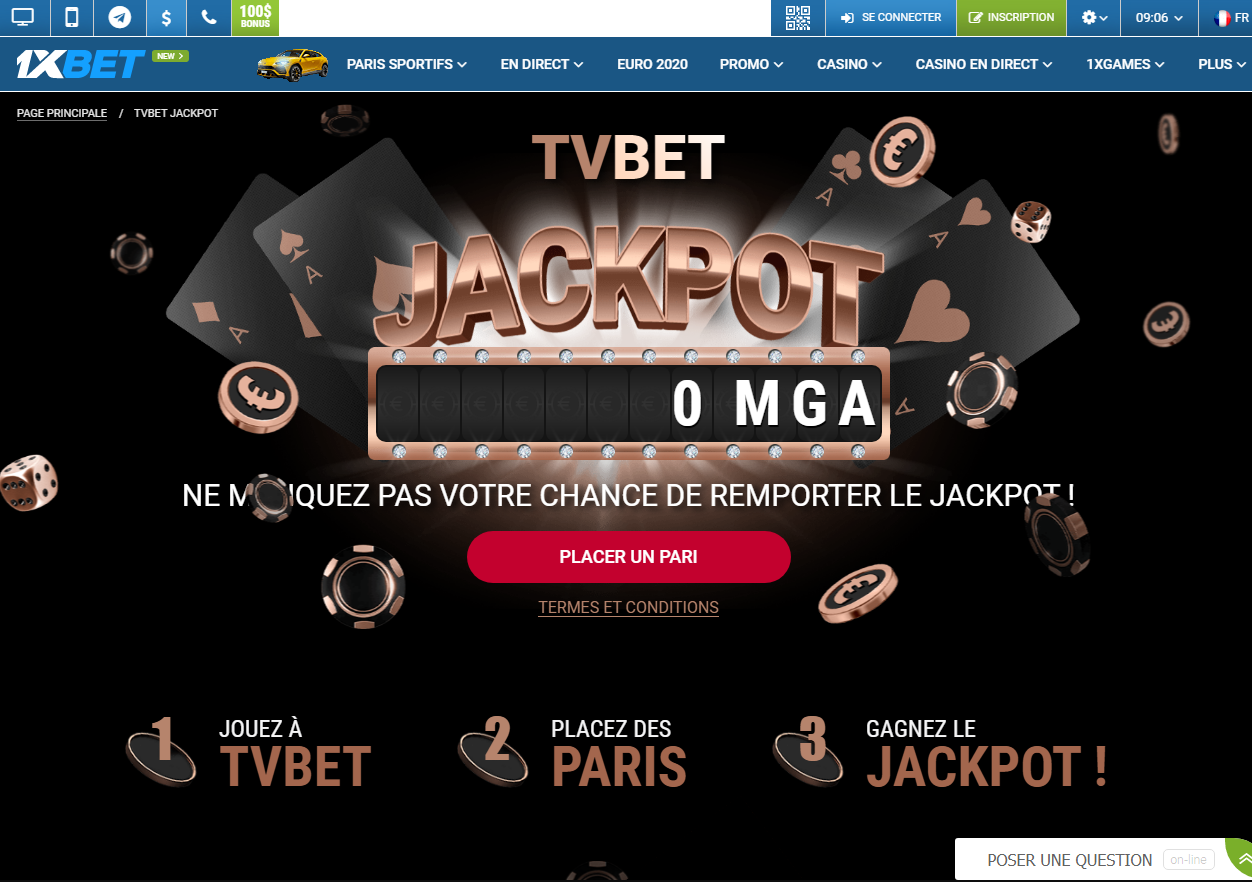 A jackpot awaits you every day at 1xBet. Try your luck, place your bets in the TV Games – TVBet section and expect your bet to be selected in the daily draw.
1xBet TVBet Jackpot: how does it work?
Sports betting, casino games and now live games, 1xBet has got it all! In the TVBet section, you have the possibility to play a multitude of games in real time with a real dealer. In addition, a jackpot is offered every day to enhance the excitement.
The grand prize in the TVBet Jackpot section is awarded randomly on the bets placed by players during the day. So the more bets you place on different games, the more chances you will have to win the jackpot. However, there are a few rules to follow in order to benefit from this offer. Below are the details.
TVBet jackpot conditions
To build up the jackpot, 1xBet takes 1% of all bets placed during the day in the TVBet section. The jackpot is only awarded once to a player each day (no accumulation). If you are the lucky winner, the reward will be credited to your account within 72 hours of the promotion ending.
As usual, your profile must be complete and your phone number activated in order to participate in the 1xBet TVBet jackpot offer. Your participation in the promotion means that you have read and accepted the terms and conditions of the promotion and those of the site. Your bets must be made with real money. All bonus types are disabled for all cryptocurrencies without exception. Please note that in case of fraud or money laundering attempts, 1xBet has the right to close your account and freeze your balance.
Check the dedicated page in the "Promotion" section of the site to know all the rules to respect. If you have any doubts, do not hesitate to ask for help from the customer support. You will get personalized answers to make the most of your betting experience at 1xBet. Advisors are available 24/7 via email, phone or live chat.
Relevant news