22Bet Bingo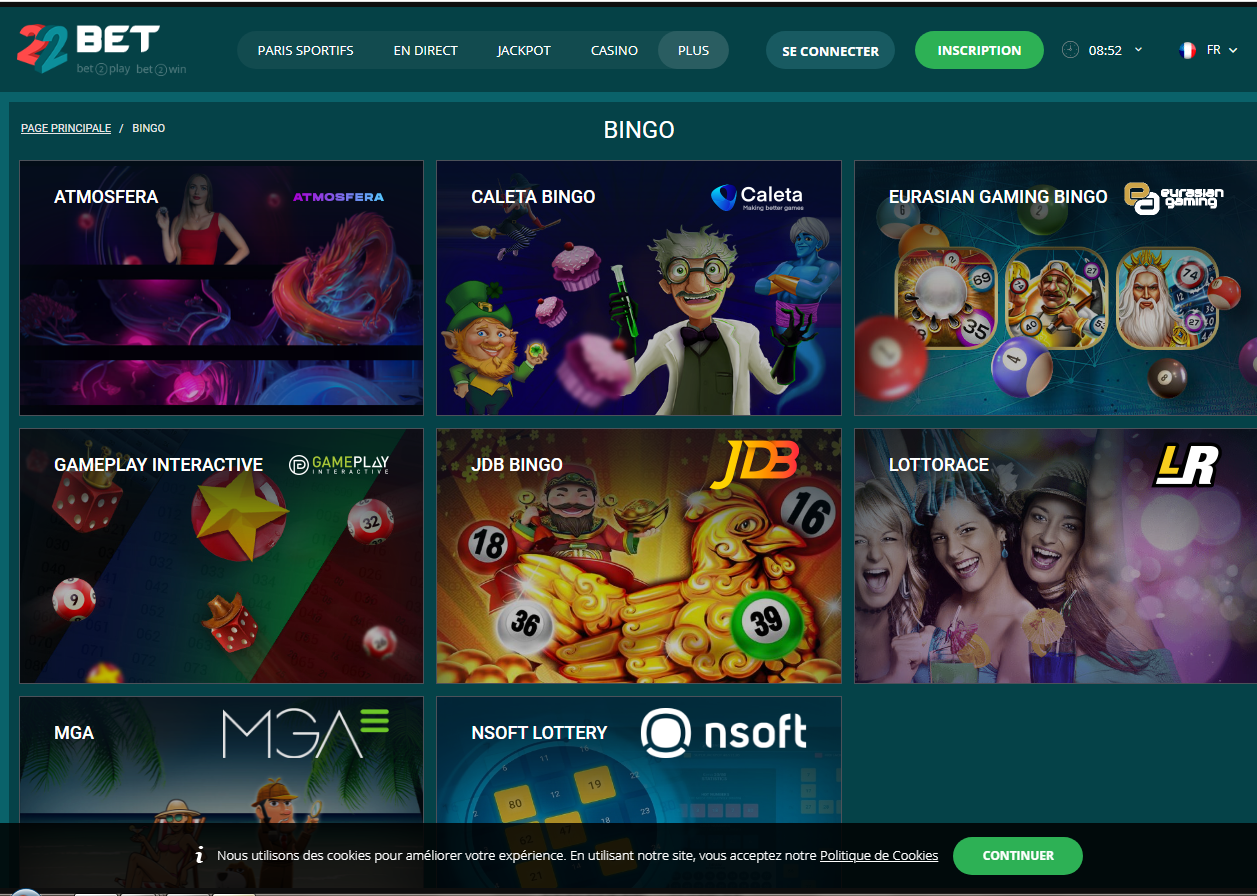 Like thousands of players around the world, you will quickly be seduced: discover the 22Bet Bingo experience! While physical rooms used to offer a certain level of convenience, with online games you have more opportunities to win money, while enjoying numerous bonuses. With 22Bet Bingo, profits and fun go hand in hand. Find out more about this 22Bet offer in this article.
22Bet Bingo: a rich catalogue of games
When you explore any section of the 22Bet site, you can expect to see a huge repertoire of games. In 22Bet Bingo, it is all the same! The game library is very well stocked. The games are classified into groups according to their developer and content. In addition to the well-known studios in the online casino world, 22Bet has also collaborated with outsiders in order to offer a diverse, fresh and good quality content. There is plenty of time to browse through the selection, but the Just A Bingo, Extra Bingo and Super Bonus Bingo titles are particularly worth your attention. Remember that 22Bet has many exclusive bingo variants, so do not miss the opportunity to try them out!
How to play bingo at 22Bet?
To take part in the game, all you have to do is to select a title from the long list of bingo games available on the site. Please note that you need to be registered on 22Bet to enjoy the full offer. Some of the games can be tested in demo mode so that you can familiarize yourself with the concept before betting your real money. Once you have started a game, you will see the entry ticket on the screen, with the corresponding amount set by the game. The prizes are not the same for all bingo games at 22Bet. The terms and conditions and rules also differ from one title to another. In general, for each game you have a simplified presentation and a technical support option in case of difficulties.
Relevant news