22Bet Combined Bet of the Day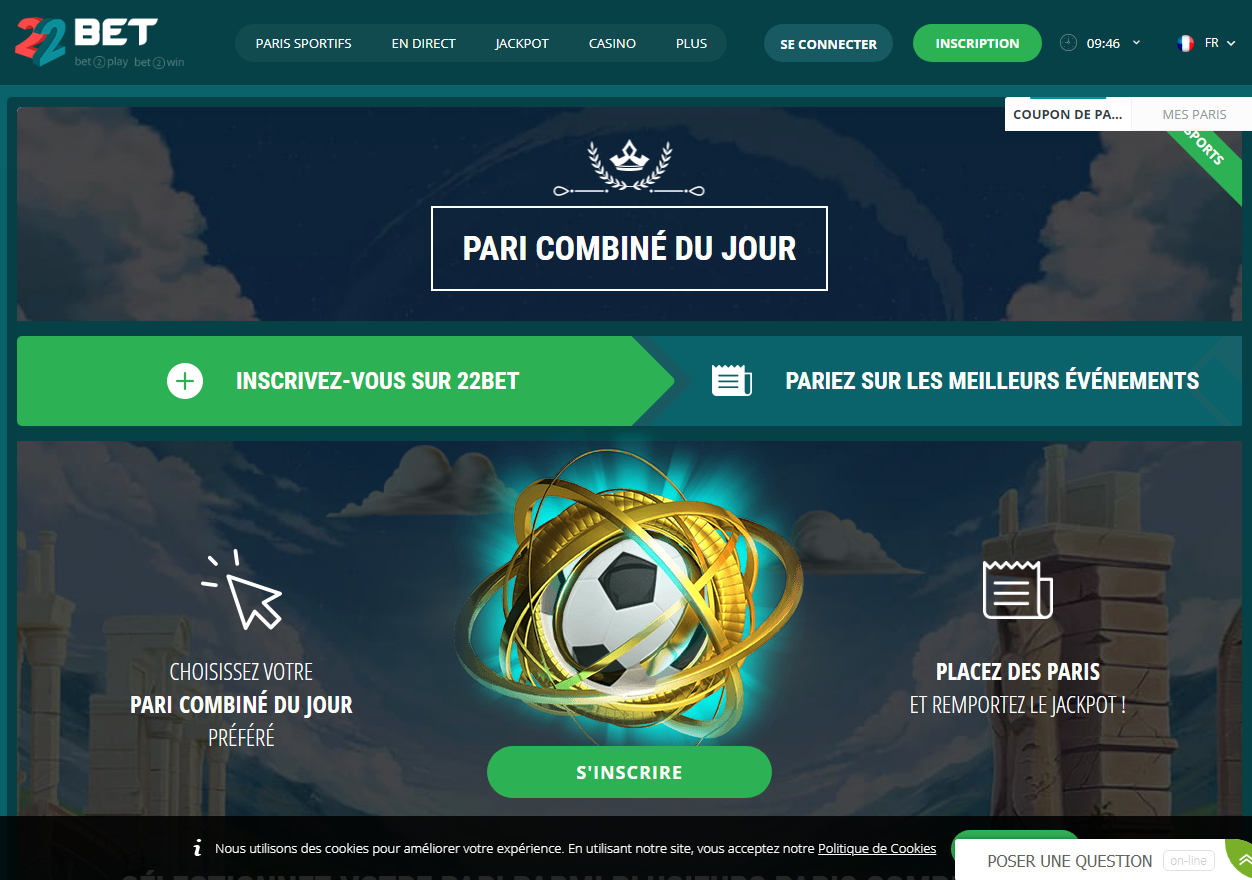 This offer is for fans of accumulative bets and big jackpots. With the 22Bet Combined Bet of the Day promo, you not only have a carefully chosen selection of combined bets, but above all huge jackpots to win! Details below.
22Bet Combined Bet of the Day: how to participate in the offer?
Every day 22Bet covers more than 1,000 sports events. The most interesting of these are grouped into combined bets. Explore the 'Sports Betting' and 'Live' sections to see the opportunities of the day. Once you have analyzed the offers, you can place your combined bet. If your coupon wins, the odds of your bet will be increased by up to 10%.
Bonus conditions
This promotion is only valid for bets placed with your main account. Bets placed with the bonus account are not eligible. Advancebets are not taken into account either. Once your coupon has been validated, you cannot change (add or remove) events in your combined bet. So, please take care to analyze the matches before submitting your ticket.
Please note that only the events listed in the cumulative betting category are valid. Matches posted in other sections of the site are not eligible. Once you have completed your selection and entered your predictions, all you have to do is to indicate the amount to play. When you have completed your betting, you can calculate the winnings, and add 10% odds if your bet is a winner. You don't need to be an expert to understand how much profit you can make with the 22Bet Combined Bet of the Day promo!
Check out the 'Bonus' section of the 22Bet website to see all the rules. Be sure to read the presentation of the Combined Bet of the Day offer, as you must meet all the requirements to benefit from the promotion. In case of failure to meet the terms, 22Bet may refuse your participation in the bonus and withdraw the associated winnings. Do not hesitate to ask 22Bet customer service for help if you are in doubt.
Relevant news