22Bet Discount Bonus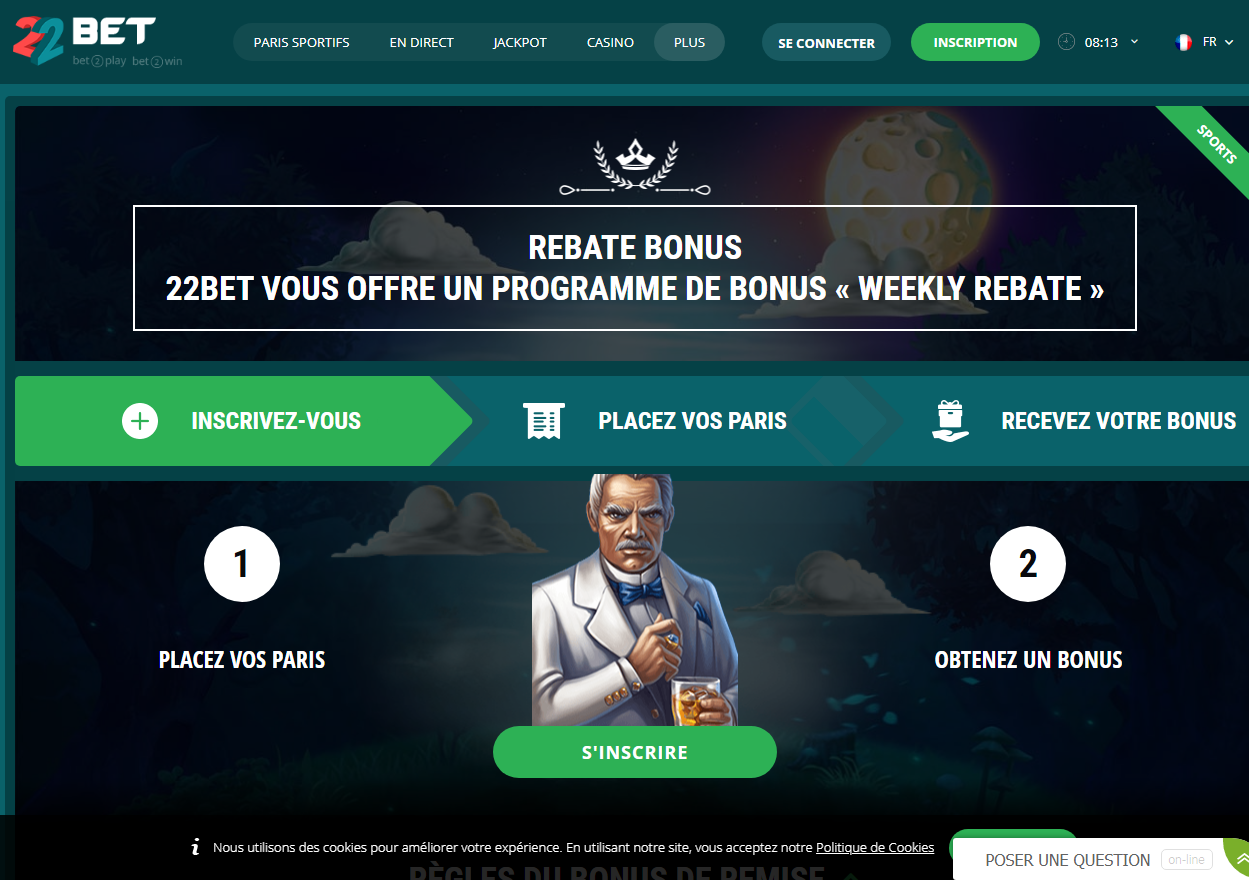 22Bet has many rewards in store for the most regular of punters. Among the offers that are waiting for you is the 'Weekly rebate' bonus. Here's the lowdown.
22Bet Discount Bonus: how to benefit from the offer?
Live your passion for sports betting to its fullest with 22Bet! Every month, more than 30,000 matches from all major and minor competitions are broadcast live to you. Place your bets and receive your "Weekly rebate" bonus calculated according to your total bets of the previous week. Thus, the more bets you place, the bigger your rebate will be!
Bonus conditions
First of all, you must complete all account verification steps after registration, otherwise you will not be able to access the full offer of the bookmaker. Secondly, in order to participate in the offer, you must be an active player at 22Bet. 22Bet assesses your eligibility based on the bets you have made during the week. If you meet the requirements, you can get a discount of 0.3% of the amount you spent. Whether you're a novice or an experienced player, this is a real privilege to both cushion your losses and to have more funds for future bets.
The minimum amount of the " Weekly rebate " bonus is €1. The maximum amount is €1,000. As such, you can see that there is a real opportunity to seize. Depending on your bankroll, carefully evaluate your wagering possibilities during a week. Look out for the most interesting matches. Submit your predictions and win!
Some additional conditions are displayed on the " Weekly Rebate " offer page in the Bonus section (category " Sports ") of 22Bet. Make sure you read them carefully, as you will only get the bonus if you follow all the rules. Please note that any attempt to fraud or other malicious actions on the site may result in the refusal of your participation in 22Bet promotions, or even the suspension of your account, without prior notice. If you have any doubts or questions, we recommend you to contact the customer service of the company. Agents can be reached by email or live chat and will provide you with personalized information so that you can fully enjoy the betting experience at 22Bet.
Relevant news