22Bet TvGames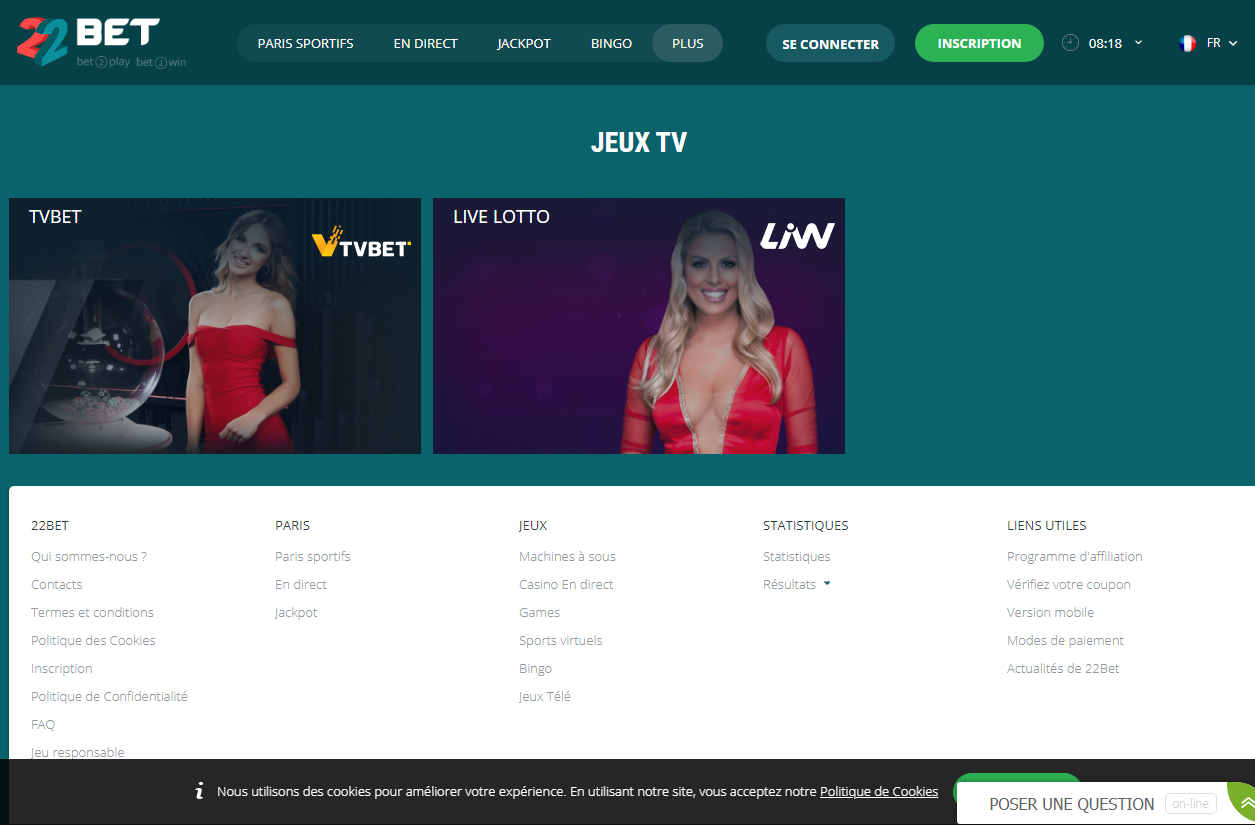 This is an innovation in the world of online gambling! In the 22Bet TVGames section, you have access to a selection of live games with real dealers. Here's an overview.
22Bet TV Games: how to access the offer?
Log in to your 22Bet account (it is easy to create one if you do not have one yet). Once you are on the homepage, place your cursor on the 'More' tab on the top horizontal menu, then click on 'TV Games' when the drop-down list appears. You will be instantly redirected.
TVGames has two sub-sections: TVBet and Live Lotto. You will find a number of formulas in each of the sub-sections, the particularities of which are detailed below.
22Bet TVGames: dive into the world of TVBet
There are many opportunities for fun and profit in TVBet. Basically, the challenge is to place combined bets on different types of games. The more you submit predictions, the more your potential revenue will increase. TVBet has more than a dozen games such as roulette, poker, joker, war, etc. Since you are joining a real time game, start by playing the games you are most familiar with. Then you can experiment with new games.
Rest assured, loading does not take long in TVBet and there is very little latency or bugging. Filling the coupon is done in much the same way as in the other sections of 22Bet. Above the broadcast screen you will find various help topics to learn how to take full advantage of the TVBet section.
22Bet TVGames: win the grand prize in the Live Lotto section
Live Lotto promises just as much excitement as TVBet. No matter what time of day it is, there is always something to entertain you in this subsection of 22Bet TVGames. Indeed, the service operates 24 hours a day, 7 days a week. Draws are running in different studios and you will not have to wait for a long time to see a new game starting.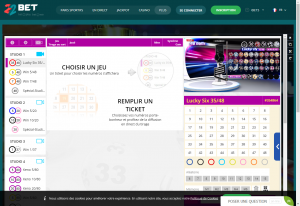 The interface is easy to navigate and as with TVBet, there are various help sections that will help you quickly learn the basics of Live Lotto. If you have any doubts, you can also contact 22Bet's customer support via the Live Chat tab. Furthermore, check out the results area from time to time to see the habits of experienced players.
Relevant news