22Games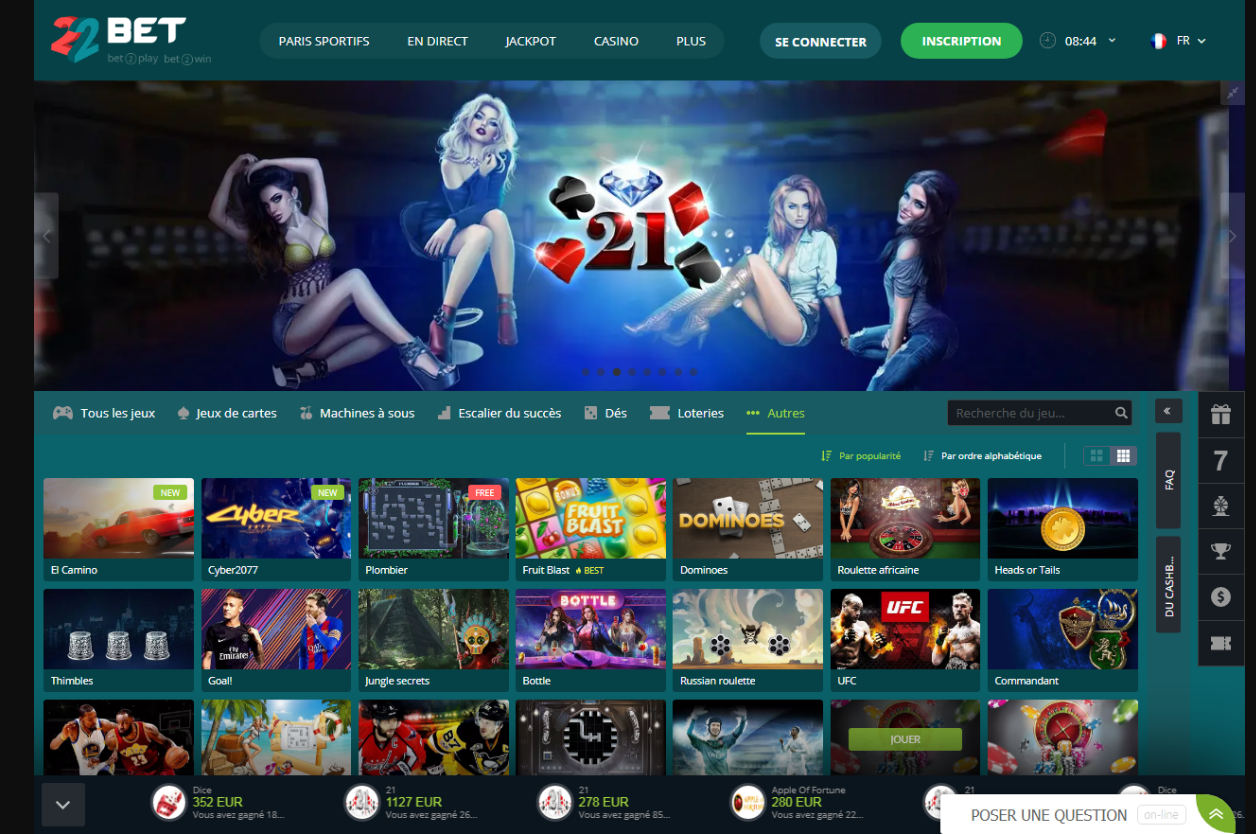 Dive into the 22Games whirlwind of games! This section is an online paradise for casino game lovers. Here you have the opportunity to explore a huge game library, but also to make maximum profits and thrills. Break the monotony of everyday life, enjoy the great diversity and quality of the listed titles. Do not wait any longer, place your bets !
22Games: a full range of games
To access the 22Games section, when surfing the official 22Bet website, scroll your cursor over the 'More' tab on the horizontal bar at the top of the homepage. Select '22Games' from the drop down menu that appears. You will be redirected to the offer page where a wide variety of games are waiting for you.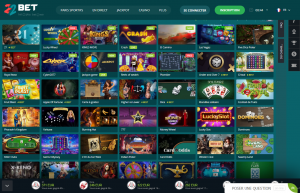 22Games offers over a hundred entertainment options. Sometimes it is even hard to choose, as the catalogue is so huge. Fortunately, to help you, 22Bet has taken care to set up various facilities to make navigation easier. In particular, you have access to a filter system to sort the games or direct you to the category that best suits your desires. Among the categories listed on the main menu bar, you have "card games", "slot machines", "stairway to success", "dice" games and "lotteries". The 'Other' option includes various games. Once you have selected a category (or before), you can sort the 22Games by popularity rating or alphabetically.
If you want to play a particular game, type the title directly into the search function on the right. Then save it in your favorites so that you will not have to do this again the next time you log in.
To start a game, simply click on the picture. It does not take long to load. Some of the games are free of charge so that you can familiarize yourself with the concept. However, in order to start earning money, you must first register with 22Bet and put real money into your games. A FAQ section can be found on the right hand side of the page to help you understand how the 22Games section works. If you have any doubts, you can also ask for help from 22Bet customer support.
Relevant news