Parimatch customer support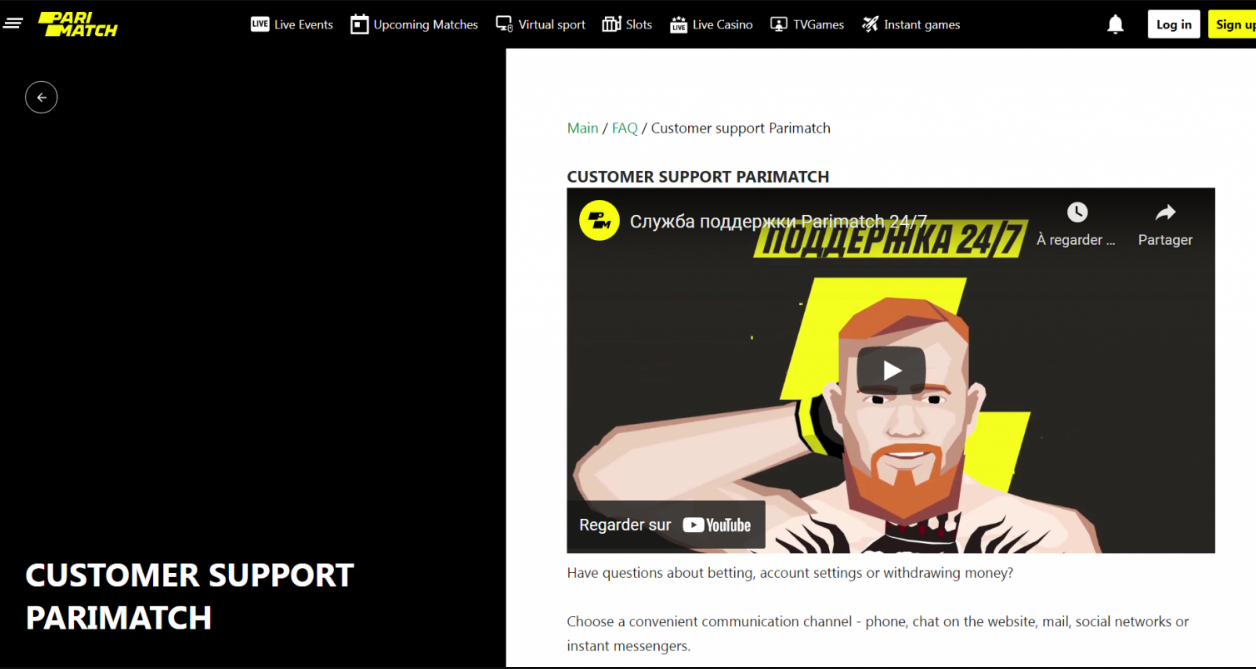 Parimatch does not only entertain its members with its online games. It also encourages its customers to play in a responsible manner as well as offering them a secure activity. In line with companies that are fighting for an innovative world, it actively fights against all forms of fraud, from online cheating to money laundering. It also offers its privileged clients an expert support service, so as to respond efficiently to their needs.
Parimatch customer support, how to reach them?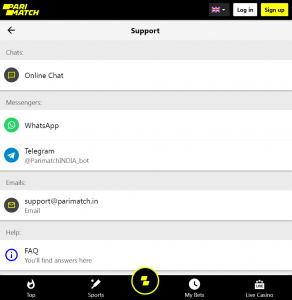 To reach the assistants of the bookmaker, all you have to do is to go to the customer support category. Even if you have a simple question, the answers are quick and the solutions are efficient. There, interested parties will have access to a live chat, but also to the instant messaging services of WhatsApp (+38-050-527-04-32) and Telegram (@PMHelp_bot). Those who can be patient may opt for email at support@parimatch.in. If you think your concern may be a question that has already been asked by others, the Parimatch FAQ is also available. A selection of all the most frequently asked questions can be found there with the appropriate answers. In addition, the bookmaker is very active on social networks such as Twitter and Facebook. These services are accessible 24 hours a day, 7 days a week.
In the customer support, you will see various options: verification, deposit and withdrawal, vouchers and promotions, casino, Parimatch application, confirmation of your account and many more. All you have to do is to identify the one that is relevant to your problem.
The application for less trouble
Those who are used to the web know that having access to a betting application allows you to avoid a lot of hassles. Thanks to the Parimatch application, you will have access to all of the services of the bookmaker. However, you will not experience the same difficulties as the users of the website. To mention only the fluidity during the time you spend on the gambling and gaming platform. Indeed, the application is an optimized version of the services that will offer users the best experience. Moreover, the customer will be protected from various technical problems such as bugs or outages due to work. But most importantly, they will be the first to have access to the latest updates from the bookmaker, without having to download the application each time.
The Parimatch application is available for all smartphones, with integrated Android or IOS. The privileged ones will only have to download it for free and in one single time.
Relevant news