20Bet for Android
Categories:
20bet
|
Published by:
Evelyne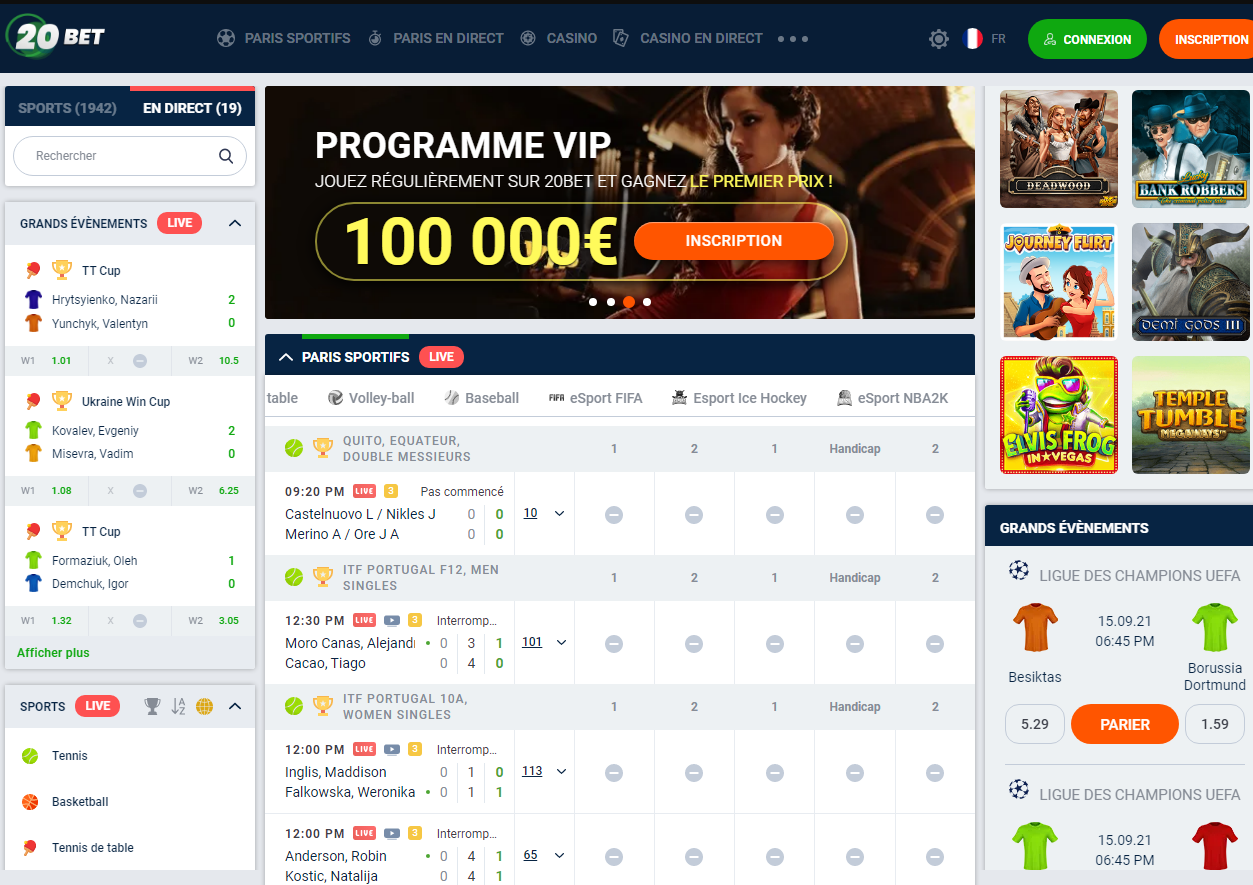 We'll tell you right away, there is no 20Bet mobile application for Android. However, rest assured, the bookmaker offers a practical solution so that you can enjoy sports betting at any time on your smartphone. More details in this article.
20Bet for Android: which alternative to place bets from your smartphone?
20Bet has not yet developed an application for mobile devices. Nevertheless, in order to satisfy players, the bookmaker offers a mobile version of its website. Regardless of the brand of your smartphone, all you need is an internet connection and a browser to access the portal.
In terms of display and colour code, the mobile site follows the same elements as the main site. However, in order to simplify navigation on Smartphone, some changes have been made to the layout of the tabs. The size of the text has been optimised for easy reading, without the need to zoom in. You will find the 'Casino' and 'Sports Betting' sections on the 20Bet mobile site. The bonus offers and payment methods are the same.
What are the advantages of the mobile version of the 20Bet website?
As it is a web application, which means it is a simple mobile version of the main 20Bet website, you do not need to download from Play Store, App Store or any other application provider. Unlike apks, no installation is required. The service runs directly through your web browser. All you have to do is to enter the address of the official 20Bet website on the dedicated bar and the page will load automatically. Regardless of your operating system, Android or iOS, you have access to the mobile portal and there are no big differences in terms of display. Thanks to sophisticated settings, the 20Bet mobile homepage will intuitively adapt to the size of your phone screen.
Another advantage is that to use the 20Bet mobile site, you do not need to free up space in your storage memory, as it is the case with apks. Forget as well about updates that require a refresh of your operating system version. 20Bet mobile offers an excellent alternative, if not a mobile application. Nevertheless, it is hoped that the bookmaker will soon produce an apk to improve its accessibility.
Relevant news