20Bet mobile version
Categories:
20bet
|
Published by:
Evelyne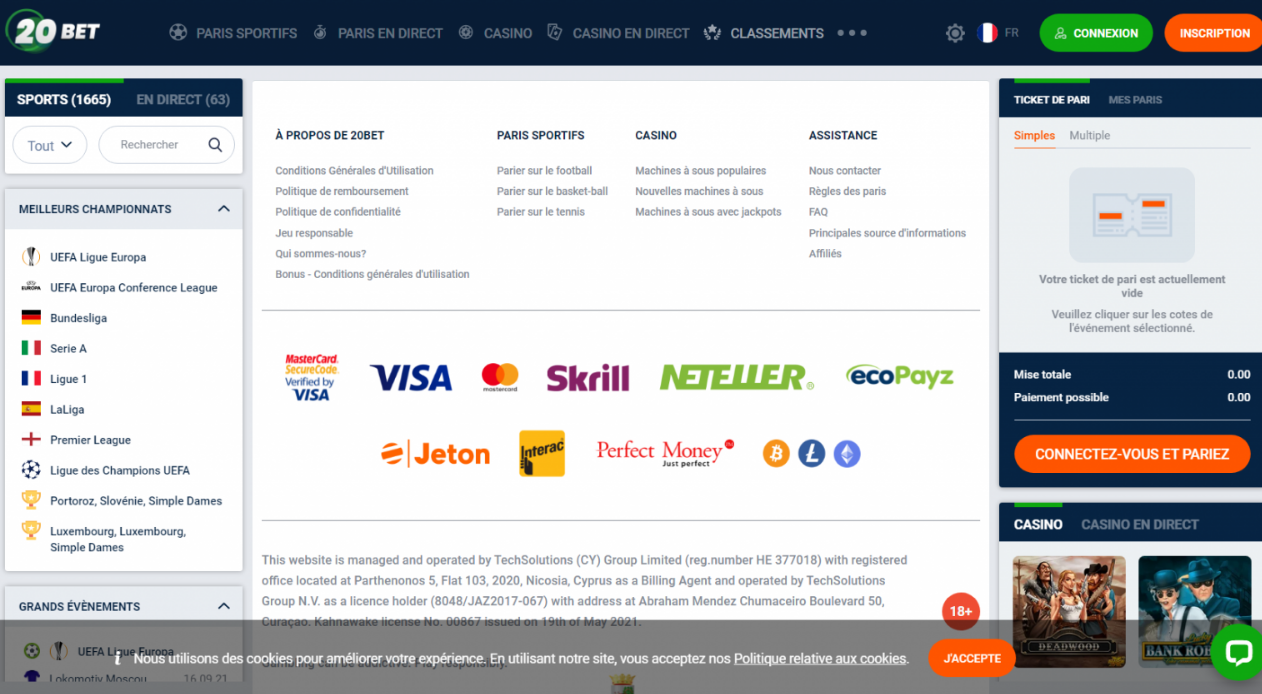 Are you a mobile player? Connect to 20Bet mobile version on your Smartphone or iPhone to enjoy sports betting and casino games while you are on the move. Wherever you are and whenever you want, all you need is a connection and a browser to access the services of the bookmaker. Find out more in this article.
20Bet Mobile version: general overview
No download is required to use 20Bet Mobile. To access the portal, simply type the 20Bet website address in the navigation bar and the page will automatically load. 20Bet mobile version has all the features of the main site, with an optimized interface to fit your screen size. The colours remain unchanged, with the green and orange tones that define the identity of the brand.
In order to simplify the handling, some tabs have been modified, but rest assured, you will get used to them quite quickly. As far as the text display is concerned, the font size varies according to the size of your screen, while still ensuring good readability.
20Bet mobile version allows you to place sports bets and wagers in the casino. You also have access to all promotions, payment methods and customer support, just like on the main website of the brand.
Take part in live betting
Place your bets at the same time as a match is taking place using the 'Live Betting' feature. This option is available immediately after the game has started. To see a list of live streamed events, simply browse the 'Live Betting' section. The live stream also allows you to follow the results in real time. Please note that only players with a 20Bet account can use this service.
20Bet Cash out
20Bet Mobile version offers cash out, which means that you can withdraw the money you bet before the final whistle of a match. This option is available on the mobile version of the site, along with many other benefits. Depending on when you decide to cash out or how likely you are to win, the money can be less or more than your first bet.
If in doubt, do not hesitate to ask the support service. You can reach the advisors by email or Live Chat. So don't wait any longer, go to the 20Bet mobile site and place your bets!
Relevant news