20Bet registration
Categories:
20bet
|
Published by:
Evelyne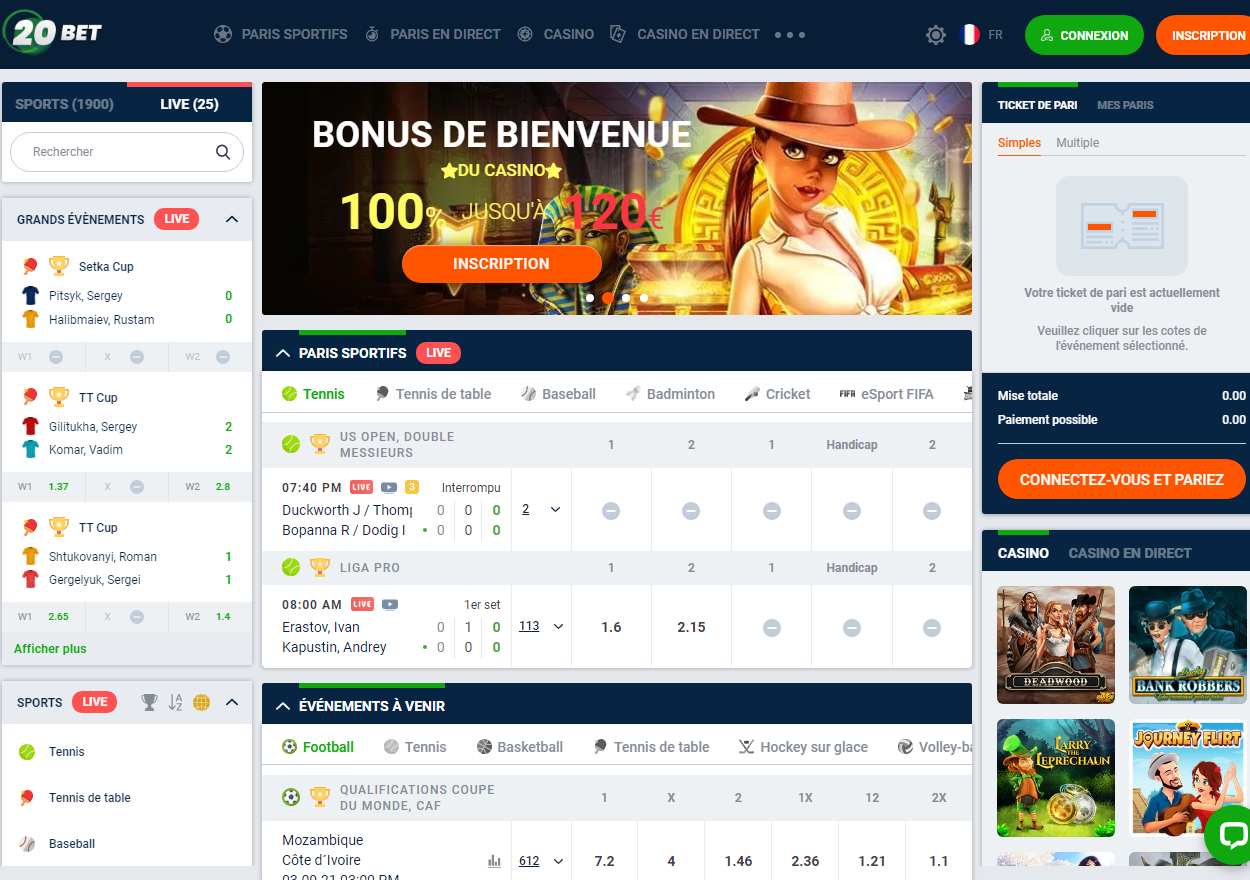 Become part of the 20Bet community of players! Register in a few clicks and take advantage of all the services of the bookmaker. Here's how to do it.
20Bet registration: what are the steps to follow?
With 20Bet, there is no fuss. Everything is done in a simple way. So, when you are ready to register, go to the official website of the brand and click on the orange registration button on the top right of the homepage. Then you just have to follow the instructions to complete your registration and take advantage of the 20Bet welcome bonus (you are free to decline to take part in the bonus).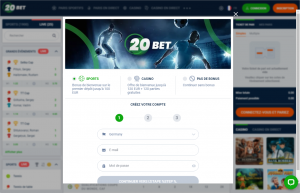 Registering at 20Bet is a three step process. First of all, once you have opened the registration option, the first things the bookmaker asks you for are: your place of residence, your e-mail address and your password.
The second step is to fill in your personal details (first and last name, date of birth), as well as the currency you will be playing with on the site (20Bet accepts many currencies). This information is important as it will be verified after you have opened your account (please be sure to have a copy of a proof of identity).
Finally, during the third step, you will indicate your contact information, in other words your address (street and postal code of your city, name of the city) and your telephone number. You must provide true information (be careful with typing errors) because as said before, 20Bet has set up a verification procedure of the players' registration in order to guarantee the reliability of the candidates (e.g.: no fake account, etc.).
Once you have completed all the fields, you have the choice of accepting or not to receive promotional emails from 20Bet. At the bottom of the checkbox, there is a note reminding you that you must be over 18 years old to access the services of the bookmaker. Also, take the time to read carefully the Terms and conditions of the site to familiarize yourself with the online betting world. Once you are satisfied, all you have to do is to validate and submit your personal details via the submit option. 20Bet will then send you a confirmation/verification email to activate your account. Once again, rest assured, there is nothing complicated about the registration process at 20Bet. Anyone, without the need for special computer skills, can become a member of the platform in a matter of minutes. Good luck !
Relevant news