1xbet iPhone Promo Announcement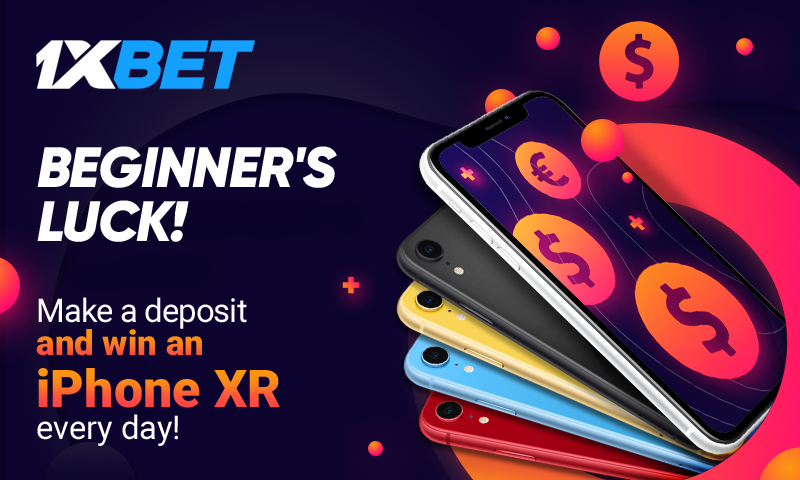 The 1xBet Beginner's Luck Promo offers a chance to win an iPhone each day!
Customers are richly rewarded at 1xBet! Not only do you get the broadest choice of sports betting markets with high odds, but there are lots of completions with value-adding prizes! All that over and above the regular betting slip winnings.
The latest event that 1xBet brings you is the Beginner's Luck offer. As the name suggests, it is open to new players signing up at 1xBet. A new iPhone XR 64 GB will be given away to a lucky player every single day. That lucky player could be you once you sign up and take part in the promotion.
At 1xBet, you are joining a leading bookmaker offering an unbeatable journey into the betting universe. Upon registration, you receive a special welcome bonus, and many other regular promo offers will enrich your sports betting experience. The iPhone XR could be yours along with all the other value-adding opportunities.
To Win the iPhone you need to, 
Sign up at 1xBet by the 7th of November, 2019
Make your first minimum deposit of €7
Receive promo tickets
Enter the daily automatic draw for the iPhone XR which takes place the following day at 18:00 UTC+3
You get a chance to win an iPhone XR every day once you register and make your first deposit. What's more, you are gifted hundreds of points with each daily draw, so you get double the benefits and even more winning chances with 1xBet. Why not sign up now and start winning with the highest odds and extra bonus of winning an iPhone each day.
Relevant news