20Bet Support
Categories:
20bet
|
Published by:
Evelyne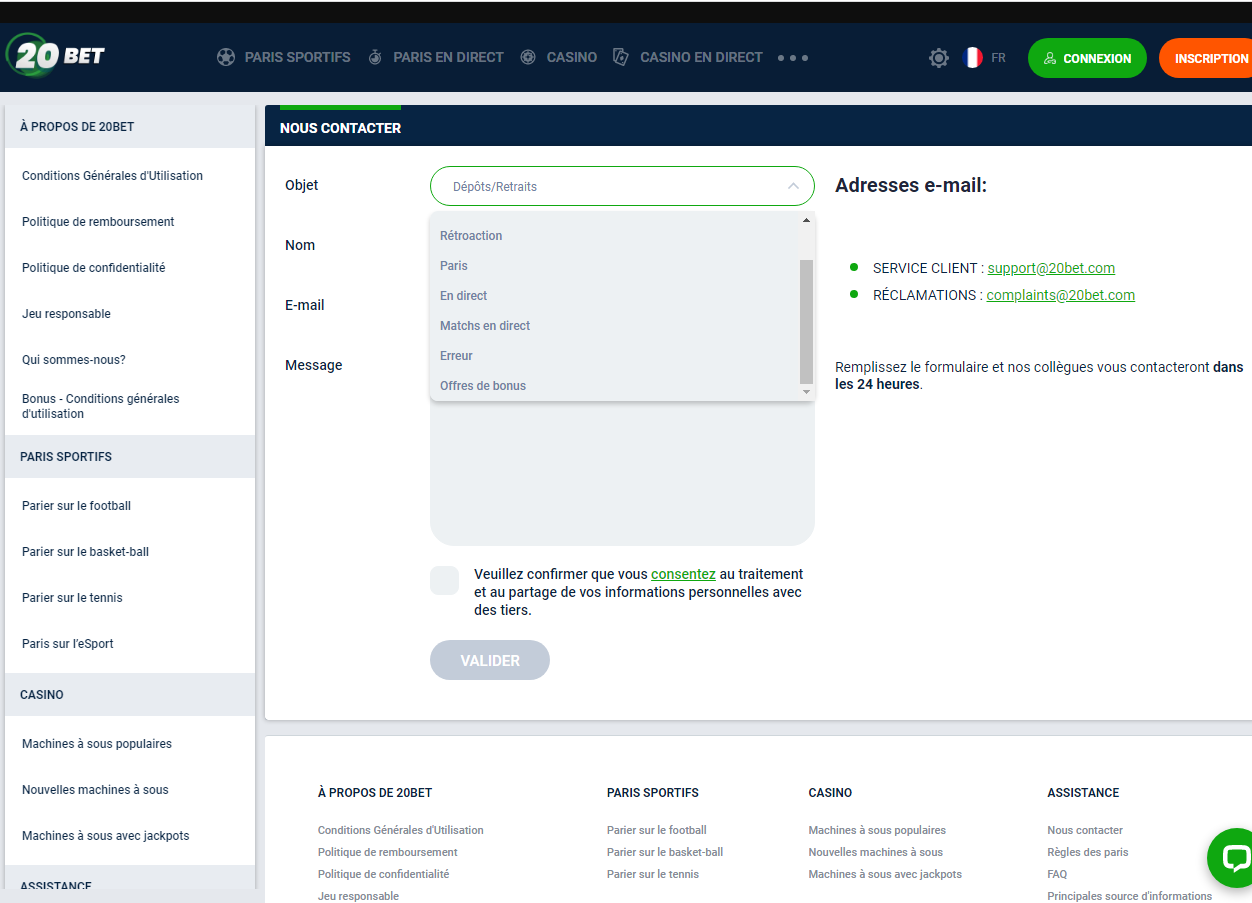 All companies, especially the ones that run an online business, need to provide a good support service to their customers. 20Bet has been working hard to provide you with high quality support. Read more in this article.
20Bet Support: how does it work?
Customer support is one of the main core functions of any betting site. For bookmakers, it's what allows them to develop a trust-based relationship with their players. 20Bet is committed to listening to its members and supporting them throughout their activity on the platform, from registration to withdrawals.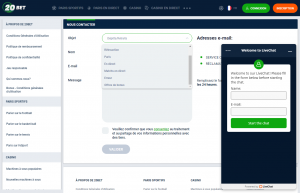 The customer service department at 20Bet is easy to contact and will deal with your queries in the shortest possible time. To contact an operator, first of all, you have the chat option located on the right bottom of the site window. To use the service, you need to enter a name and an email address. Chat is a form of live discussion that has many advantages. You can ask questions in a friendly manner and keep the conversation going until your problem is solved. The staff are professional and polite and will do their utmost to resolve your dissatisfaction or any request for information. Rest assured, you won't have to wait for too long to get answers.
Apart from the live chat, you can send your queries via the 20Bet contact form. To access it, scroll down to the bottom menu and click on the "Contact Us" tab in the Support section. Once there, fill in the various fields according to the nature of the request you wish to send to the 20Bet team. In the subject line of the email, you have a drop-down list including the main topics of questions from players about 20Bet: deposits and withdrawals, general use of the site, feedback, live betting, bonus offers, errors, etc. Once your message is ready to be sent, click on one of the two email addresses displayed on the right of the page (customer service or claims). The operators guarantee a response within 24 hours.
Relevant news