Win More at 1xBet with Autumn Deposit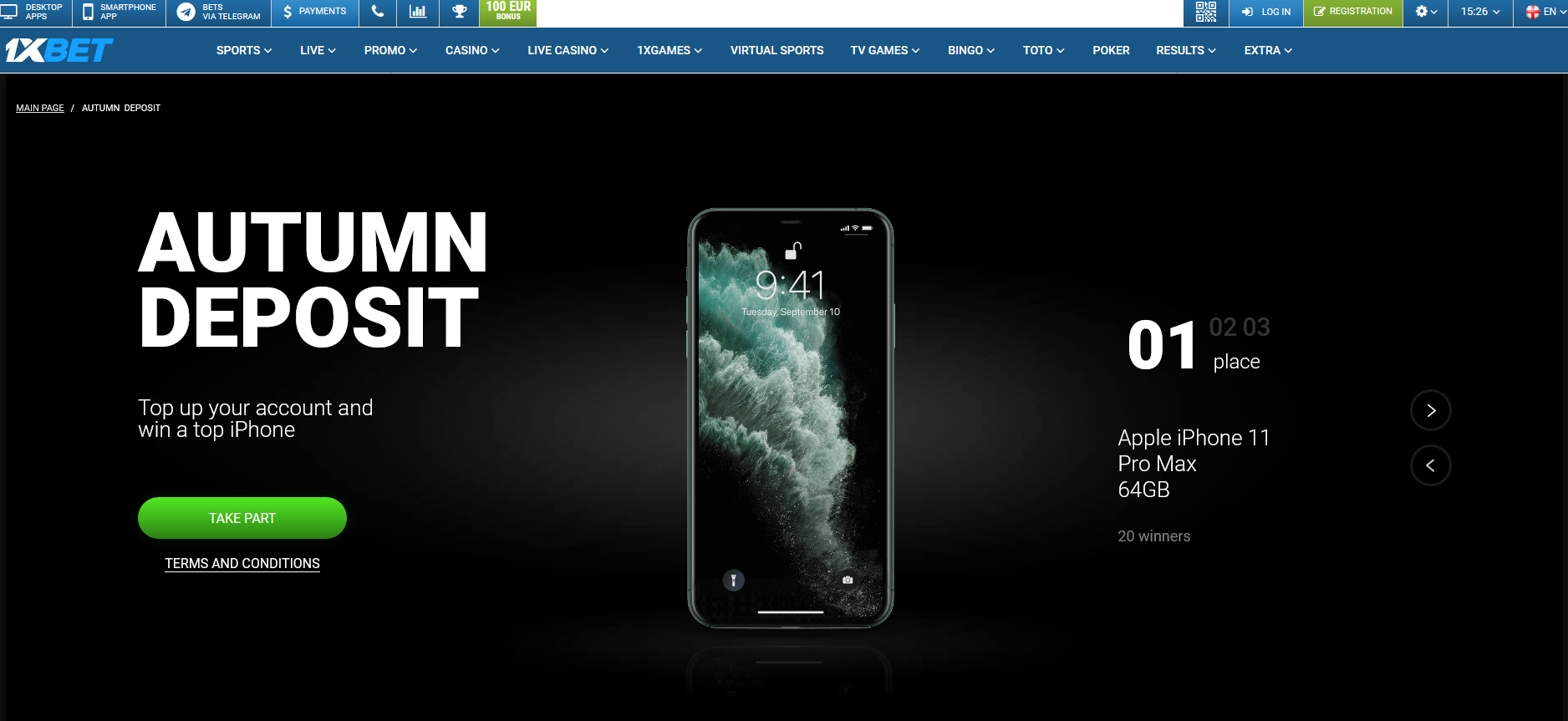 Generally speaking, people are not that fond of autumn. How can someone be excited to see the sun slowly fading away while the whole nature prepares for winter? However, one must not forget that traditionally, the autumn is also a celebration for rich crops and all the hard work put in over the summer. And that's the case at 1xBet as well since the Autumn Deposit promotion brings you a wealth of prizes and perks that require no effort to win.
It's very simple. The promotion started on the 1st of November and all 1xBet customers can collect tickets for the 1xBet Autumn Deposit promotion until the 30th of November. You get tickets for the deposits made and with more tickets, you increase your chances of winning the 20 iPhones 11 Pro Max, 30 Apple Watches 5 or the 50 AirPods 2 1xBet offers.
It doesn't matter if you didn't get the opportunity to start from the 1st of November, the draw is random so even someone that deposits on the 29th of November and only gets one ticket could win the big prize. Any deposit of €7 or more automatically enters you in the race and you should pay great attention to the 1st of December draw when the winners will be announced.
How to Opt-In
– If you don't already have a 1xBet account, create one right now!
– Make sure to tick that makes you eligible for bonus offers
– Deposit €7 or more to start collecting tickets for the big draw
– Try to collect as many tickets as possible
– Find out if your name is on the winners' list on the 1st of December
There's no better time like autumn at 1xBet to renew your Apple gadget collection and enjoy thousands of 1xBet bonus points. Join 1xBet and widen your winning possibilities right now!
Relevant news